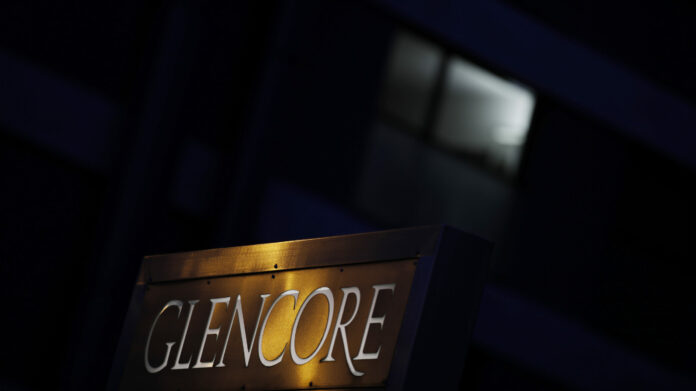 GLENCORE today unveiled an unsolicited, all-share proposal to merge with Canada's Teck Resources and create a second company consisting of the demerged thermal and coking coal businesses of the two.
Teck's board rejected the offer, however.
The firm was "not contemplating a sale of the company at this time," Teck chair Sheila Murray was quoted as saying in a letter to Glencore. Teck is currently capitalised at US$18.9bn.
The transaction, which rivals Teck's proposal announced in February to spin off its coal business, is structured as a share exchange in which Glencore shareholders will own 76% of the new metals company (MetalsCo), as well as the demerged coal business (CoalCo). Teck shareholders would hold the respective balances in both businesses.
Speaking in a presentation today, Glencore CEO, Gary Nagle described the proposed merger as creating "the best metals company in the world" – to be named 'GlenTeck'. It would have "unrivalled" copper growth as well as supplying cobalt, zinc and nickel generating $16bn in Ebitda. Glencore's 50% stake in Viterra, a crop trading business spun out by Glencore last year, could eventually be sold by MetalsCo.
In terms of its proposal, Glencore said it would headquarter MetalsCo in Canada where Teck's assets are currently managed, and maintain "significant Canadian representation" on the boards of MetalsCo and CoalCo. Secondary listings of MetalsCo and CoalCo in Canada were also part of the proposal but primary listings of MetalsCo and CoalCo would be on the London and New York stock exchanges respectively.
CoalCo – yet to be named – would also consist of Glencore's ferroalloys assets in South Africa, and Glencore's coal and ferroalloys marketing businesses. Nagle said today's merger proposal was not to tackle concern among shareholders about Glencore's emissions reduction strategy. "We are about value. This is the best deal on the table now, bar none," said Nagle responding to analyst questions.
Importantly for Glencore's environmental critics, CoalCo would stick to Glencore's previously announced strategy of running down resources over time.
An estimated $4.25bn to $5.25bn in synergies post tax would be unlocked after combining Teck with Glencore, the Swiss headquartered firm said.
In terms of the merger mechanics, Glencore has proposed swapping 7.78 of its shares per Teck B share, equal to a 22% premium based on the two companies' close on March 31, and 12.73 Glencore shares per Teck A share, which also represents a 22% premium.
The proposal didn't find favour with Teck Resources shareholder, Norman Keevil. "Now is not the time to explore a transaction of this nature," he said in a statement. "I unequivocally support the board's decision to reject Glencore's unsolicited offer."
The Keevil family's control of Teck through their dominant ownership of 'A' class of shares, which have more voting power than the numerous 'B' class shares held by institutions, could make any further merger discussion hard, according to a report in Reuters.
In terms of Teck's previously announced proposed restructure, its coal assets would be spun into Elk Valley Resources. Teck shareholders are due to vote on this proposal on April 26. Nagle acknowledged today that his merger proposal would be "at the end of the road" were Teck shareholders to support its board's earlier transaction.
Nagle said he would "sit down" with Jonathan [Price, CEO of Teck Resources] in the coming days to discuss Glencore's merger proposal. Discussions so far between the companies, which Nagle disclosed today had been underway for several months, had been "in good spirits".
link