While romance has always been a popular genre when it came to TV shows, people's love for romantic dramas reached another level when the Hallyu wave acquainted them with Korean romantic dramas. Korean dramas are loved and admired by the world for their directorial and visual finesse. K-dramas cover a wide range of shows but their romantic ones have a separate fan base. 
'Goblin', 'Descendants of The Sun', 'W: Two Worlds', 'Pinocchio', 'Crash Landing On You' are some of the many Korean romantic dramas that were able to amass a massive viewership during the course of their broadcast. Their receptive popularity however was not limited to the time of their airing but in fact, went beyond that. These shows are shared favorites for a huge portion of K-drama fans. 
The rising popularity of Korean dramas can be attributed to a myriad of various factors besides their production merit. K-dramas are accessible. They can be enjoyed via a variety of streaming platforms and have subtitles. When it comes to watching shows, subtitles facilitate the broadening of a horizon. Subtitles prevent language from becoming a barrier between any one who appreciates or is looking to explore any artform in a foreign language.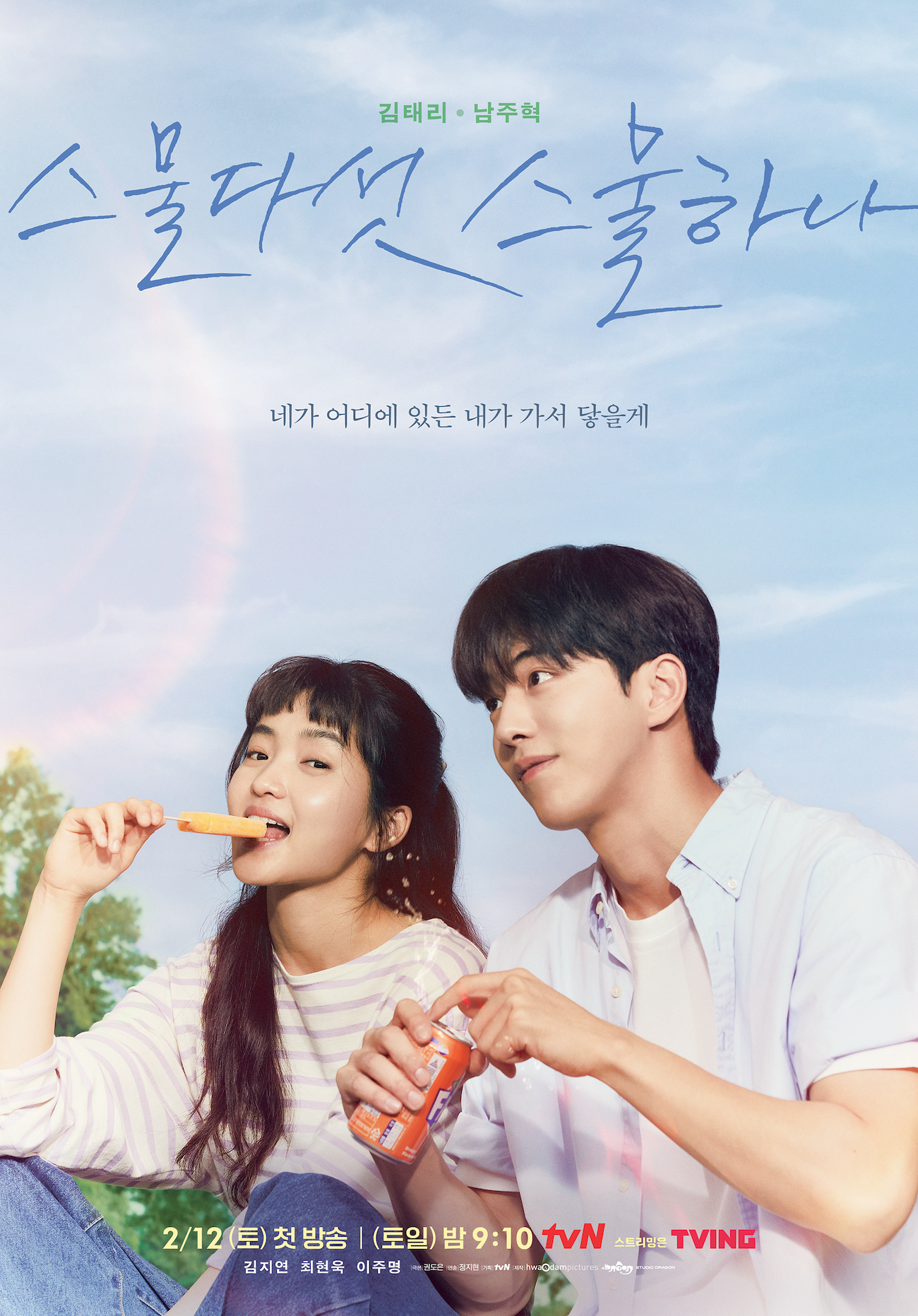 Created by: Jihyeon Jeong and Seung Ho Kim
Cast: Nam Joo Hyuk as Baek Yi Jin, Kim Ji Yeon as Ko Yu Rim Kim Tae Ri as Na Hee Do and Choi Hyun Wook as Moon Ji Woong
Genre: Romance, Life, Drama, Melodrama
'Twenty-Five Twenty-One' is a lighthearted Korean romantic drama set against the backdrop of Korea's financial crisis of 1997. Two people, Na Hee Do (18) and Baek Yi Jin (21) cross paths in the year 1998. They are both affected by the financial crisis in completely different ways. The financial crisis brings loss to both of them –  for one, the loss is of money, and for another, a childhood dream. The pair is able to find both love and hope as they navigate their way out of their respective difficulties. 
Na Hee Do is an 18-year-old high school senior and a part of the school fencing team. She is disheartened at the news of her school's fencing team being disbanded. Baek Yi Jin on the other hand is a hardworking 21-year-old and an ex-chaebol. His family is adversely affected by the financial crisis and goes bankrupt forcing him to drop out of college and pick up a bunch of odd jobs for sustenance.
'Twenty-Five Twenty-One' is a show that depicts romance in an unconventional light. The plot is realistic and the characters are relatable. The show will be a good pick for anyone who is looking to watch a lighthearted Korean romance backed by the captivating aesthetics of Seoul in the late 90s.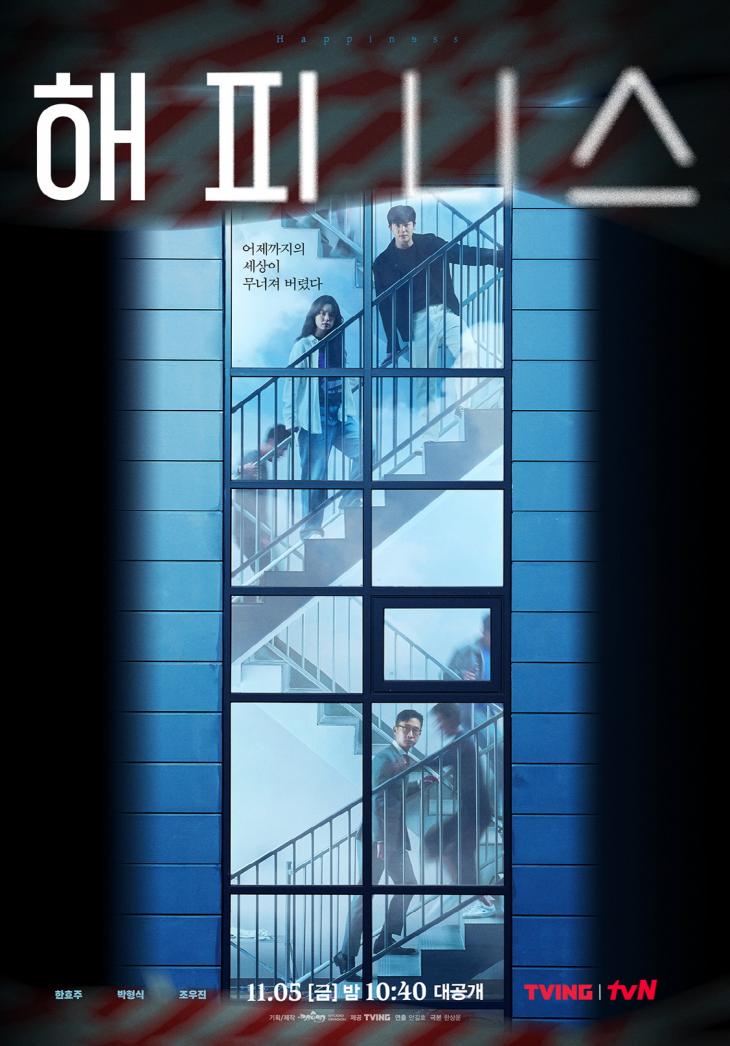 Created by: Gil Ho An 
Cast: Han Hyo Joo as Yoon Sae Bom, Park Hyung Sik as Jung Yi Hyun
Genre: Romance, Coming-of-age story
'Happiness', a 2021 release, is a thriller romance that unfolds in a building that has been infected with an unknown virus. Yoon Sae Bom (Han Hyo Joo) and Jung Yi Hyun (Park Hyung Sik) move into their new apartment that is housed in a building that has been recently built and is the talk of the town. Yoon Sae Bom looks at the apartment as an opportunity to finally live a life better suited to her aspirations. However, things soon go south when the building gets infected by an unknown virus. Hysteria and distrust take over the residents as they navigate their way out at this time of absolute ambiguity.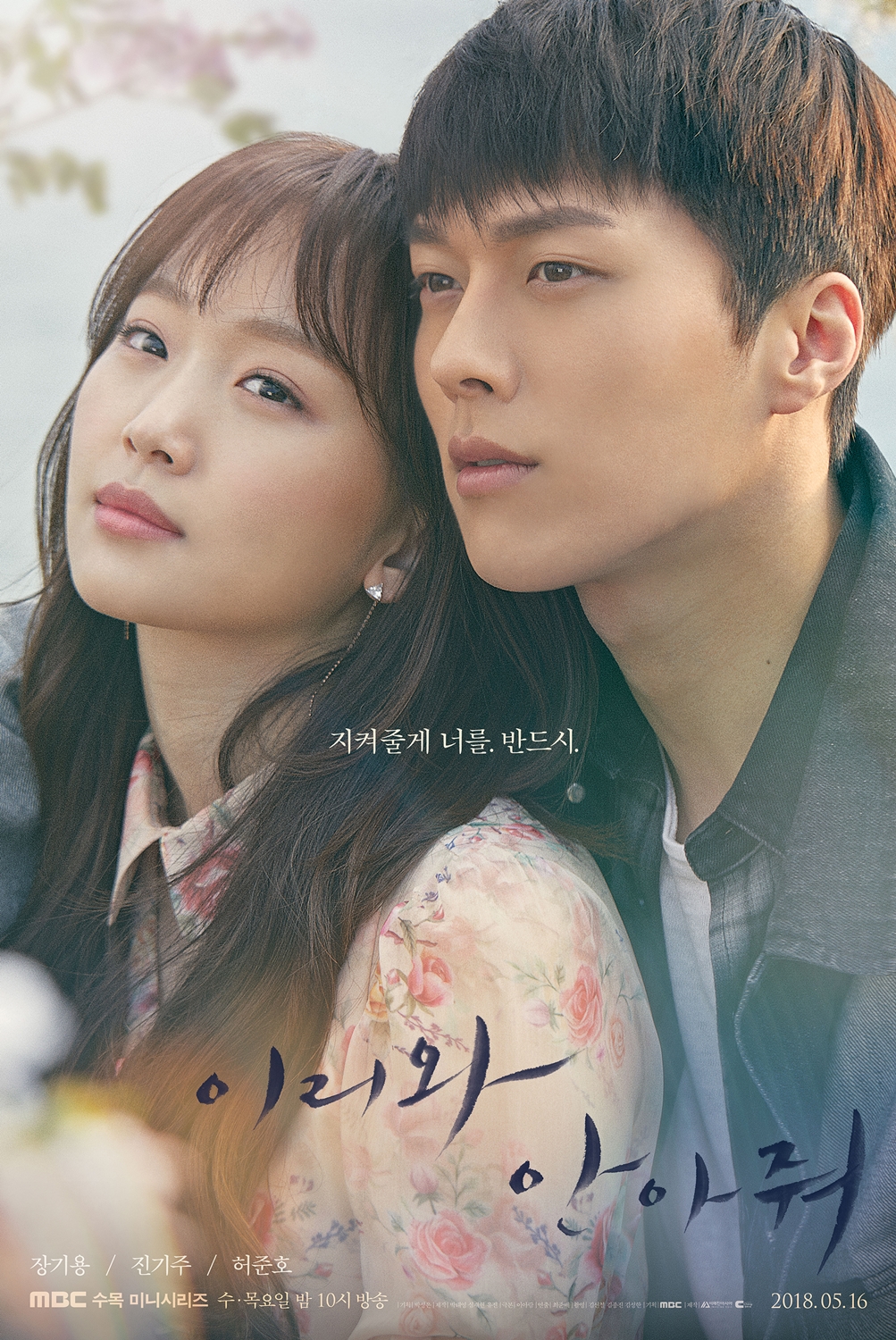 Created by: Joon Bae Choi
Cast: Jang Ki Yong as Chae Do Jin, Jin Ki Joo as Jae Yi
Genre: Romance, Melodrama, Mystery, Thriller
Contrary to popular belief, not all Korean romantic dramas are limited to day-outs to amusement parks, a walk along the sea, or a date next to  river Han. 'Come and Hug Me' is a romantic drama encased in a thrilling plotline. Han Jae Yi and Chae Do Jin grew up liking each other. However, their sweet school romance comes to an abrupt halt when Chae Do Jin's father murders Han Jae Yi's mother. 
The two ill-omened childhood sweethearts finally reunite as adults. With a dark past looming over their heads and interrupting their present, Han Jae Yi and Chae Do Jin struggle to follow their hearts. Things get interesting as Han Jae Yi, an aspiring actress and Chae Do Jin, a rookie detective choose to stick together despite their tragic pasts.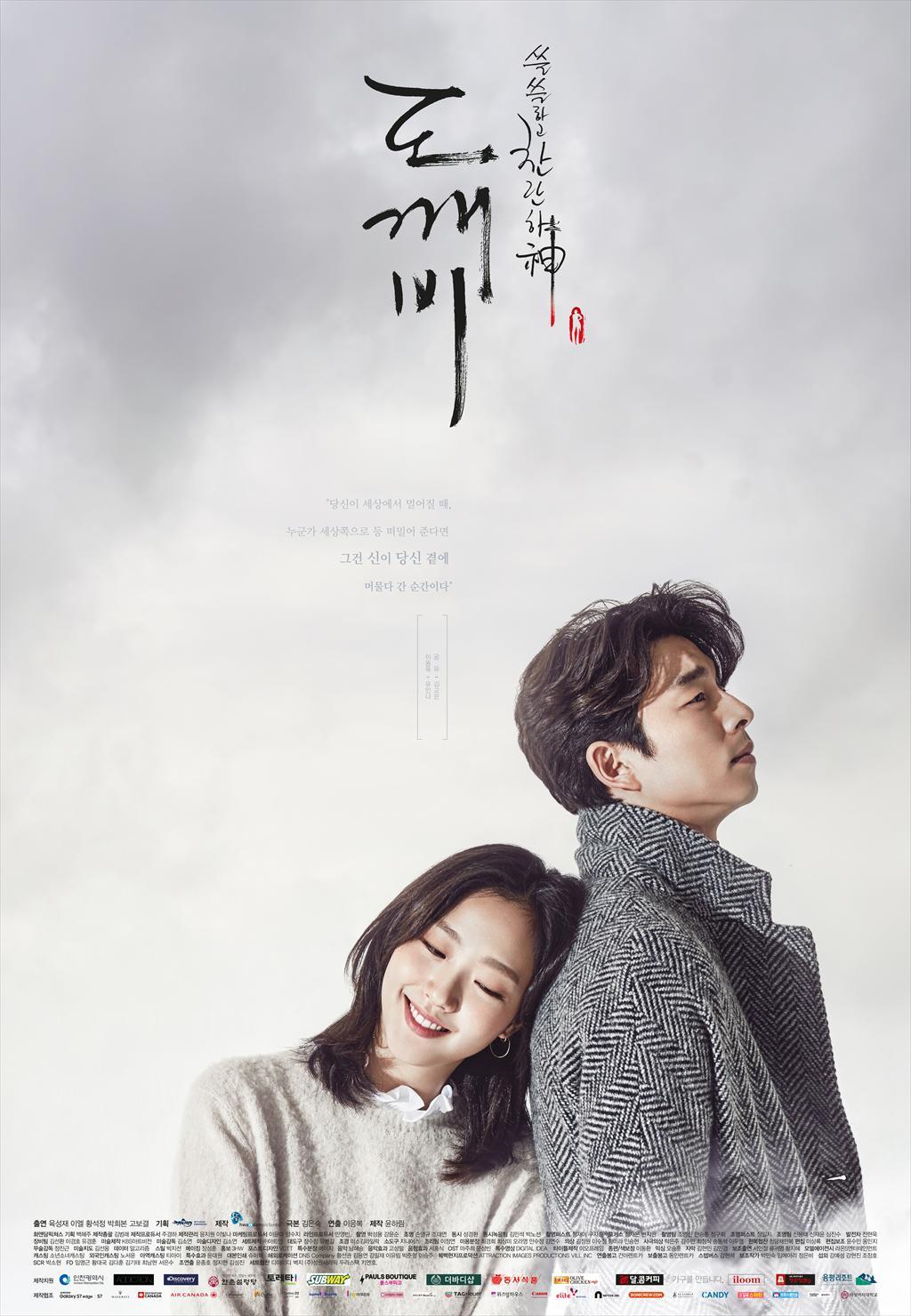 Created by:  Lee Eung Bok
Cast: Gong Yoo as Kim Shin, Kim Go Eun as Ji Eun Tak
Genre: Romance, Fantasy.
Kim Shin, the Goblin, is a soldier belonging to the Goryeo Dynasty. His tragic fate starts with him being labeled a traitor. Following the latter he is also cursed to immortality, to witness the loss of his loved ones, life after life. For Kim Shin, the only way out of his misery lies in finding the Goblin's bride. 
Ji Eun Tak is a high school senior. Despite her dreadful life, she has a jovial personality. An unconventional romance unfolds when Eun Tak accidentally summons the Goblin. As fate would have it, the grim reaper and the goblin end up under the same roof. The latter set of people, all of whom seem unrelated on the surface, have some deep, concealed connections from the past.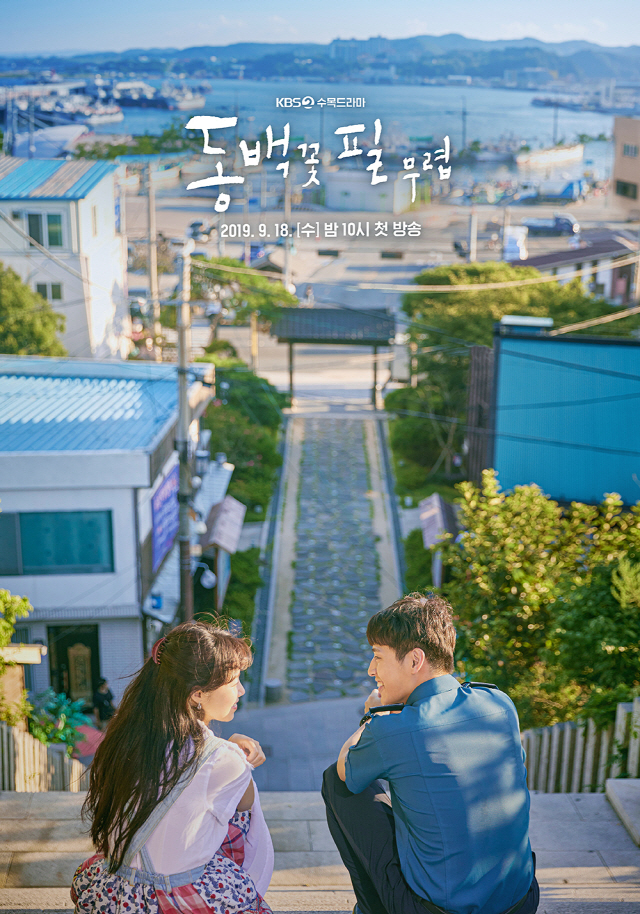 Created by: Cha Yeong Hoon
Cast: Gong Hyo Jin as Oh Dong Baek, Kim Ji Seok as Kang Jang Ryul, Kang Ha Neul as Hwang Yong Shik
Genre: Thriller, Comedy, Romance.
A hard-working single mother, Oh Dong Baek (Gong Hyo Jin) starts afresh in a town called Ongsan where she opens a bar. She names the bar Camellia and ends up meeting some very interesting people there. Settling down in Ongsan is no cake walk and Dong Baek faces her share of hardships as she builds a new life for herself.
A few years later, Dong Baek meets a cheerful police officer named Hwang Yong Sik. He makes his affection for Dong Baek very clear. Things get a little dark when a killer decides to make Dong Baek his next victim!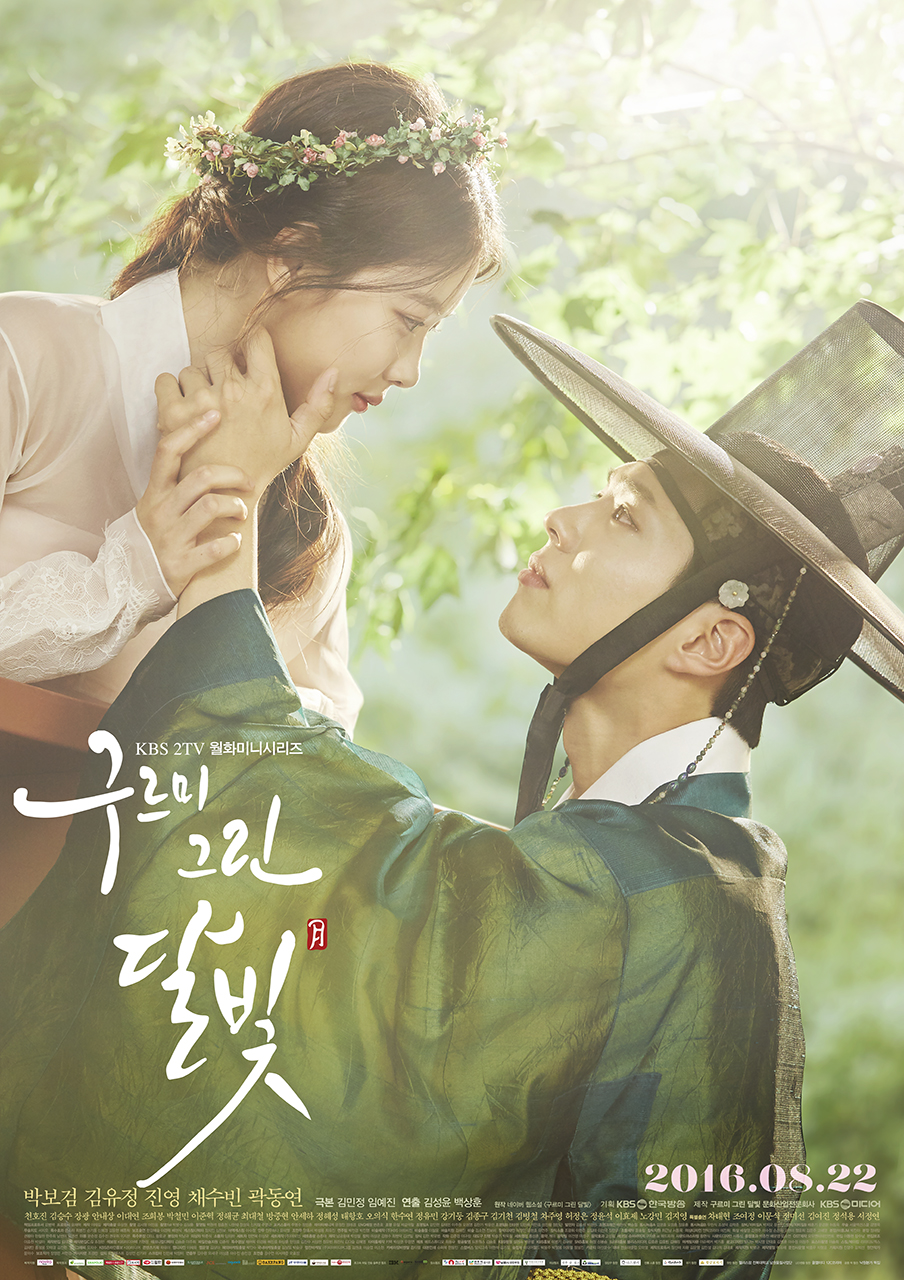 Created by: Kim Sung Yoon
Cast: Park Bo Gum as Lee Yeong, Kim Yoo Jung as Hong Ra On
Genre: Romantic, Comedy
Set against the backdrop of the 19th-century Joseon Dynasty, 'Love in the Moonlight' is one of the most popular Korean romantic dramas of all time. The show was a massive hit in South Korea. Based on a web novel titled 'Moonlight Drawn By Clouds', the show revolves around the unusual romance between Crown Prince Lee Yeong (Park Bo Gum) and Hang Ra On (Kim Yoo Jung). 
Lee Young is a youthful, jovial heir to the throne who is infamously unpredictable. Ra On is raised as a boy by her mother. She disguises herself as a relationship counselor and a romance novelist.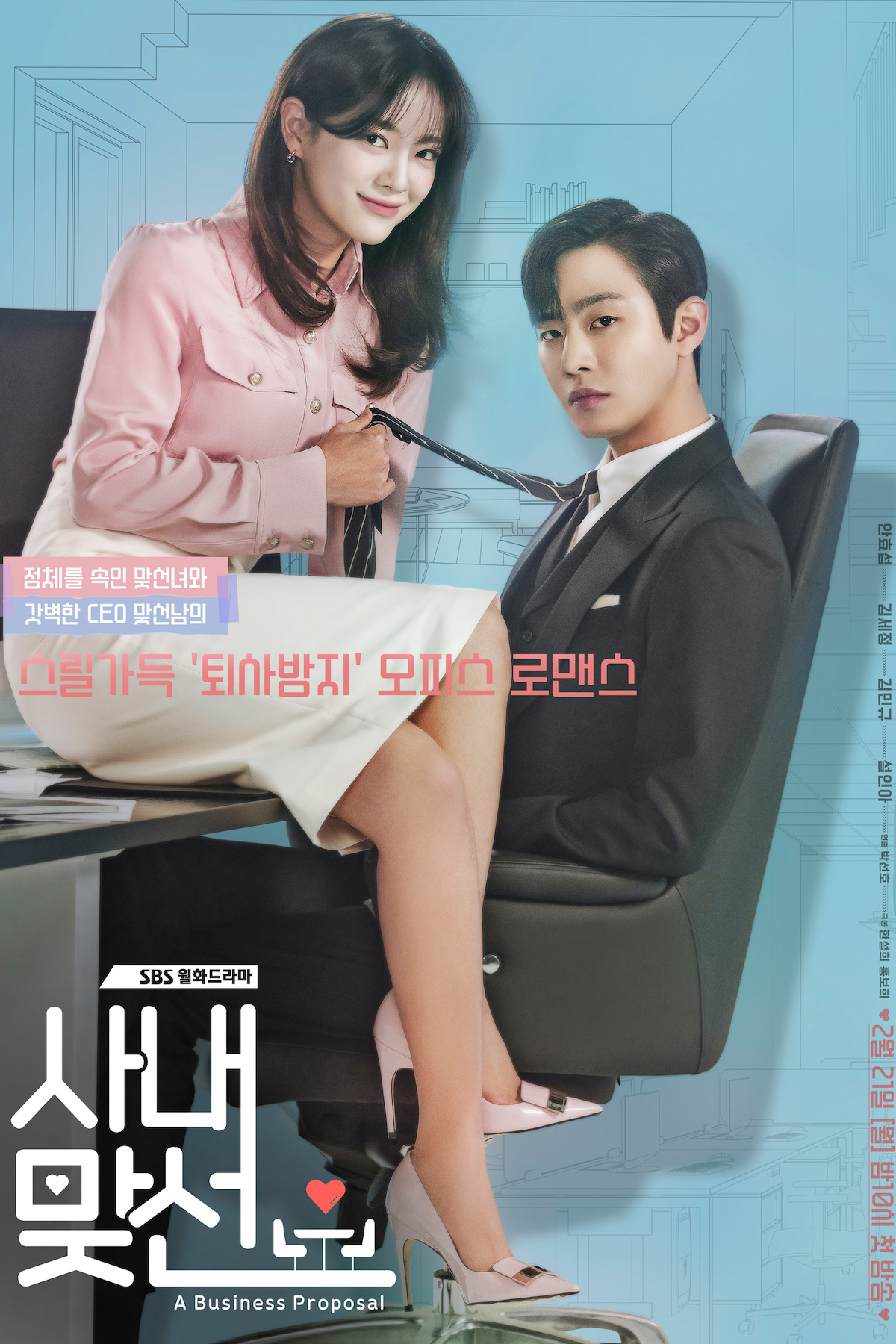 Created by: Park Seon Ho
Cast; Ahn Hyo Seop as Kang Tae Moo, Kim Se Jeong as Shin Ha Ri
Genre: Romance, Comedy
Shin Ha Ri (Kim Se Jeong) goes on a blind date with her friend Jin Young Seo's (Seol In Ah) stead only to find that her date is the CEO of the company she works at. Shin Ha Ri's boss, Kang Tae Moo (Ahn Hyo Seop) looks at the date as an opportunity to put an end to the indefinite dating loop his grandfather had put him into. To accomplish the same, he decides to marry his date. Shin Ha Ri, who is sent by her friend with the objective to get rejected by Tae Moo, does everything in her capacity to seem like the worst potential partner ever. Despite all her awkward actions, Tae Moo decides to marry her. 
This 2022 release was loved and admired for its visual advantage and impeccable comic timing. Unlike most Korean dramas, 'Business Proposal' only has 12 episodes.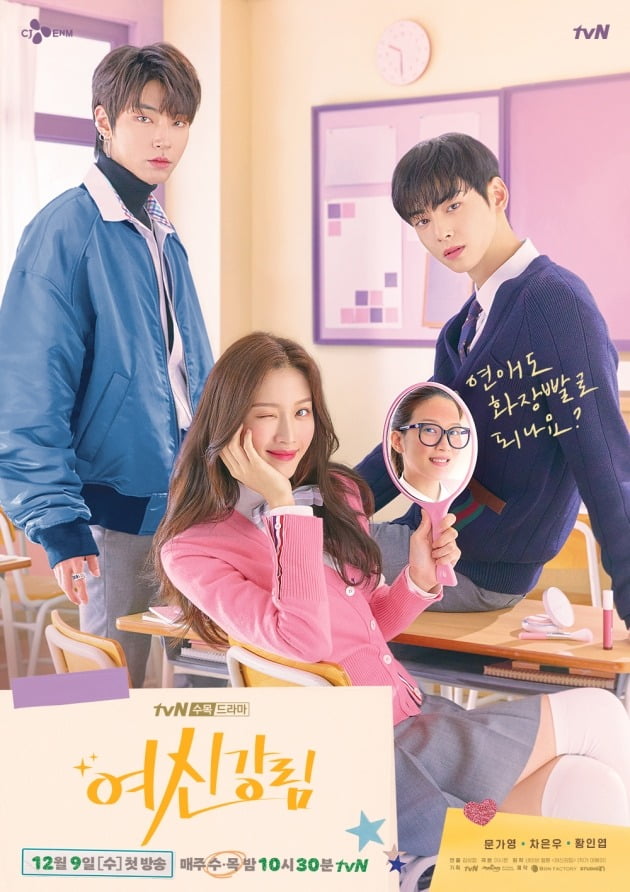 Created by: Kim Sang Hyub
Cast: Moon Ga Young as Lim Ju Kyung, Cha Eun Woo as Lee Soo Ho
Genre: Romance, Comedy, Slice of Life, Coming-of-age story
Lim Ju Kyun is a high school student who has a hard time at school where she is constantly bullied for her physical appearance. Her status amongst her peers changes drastically when she transfers schools. Here, she conceals herself behind make-up in a desperate attempt to blend with her new schoolmates. The latter works well in her favor and she soon acquires the image of being one of the prettiest girls in school. 
Things get tricky when she realizes that one of her classmates, Soo Ho (Cha Eun Woo) has already seen her without make-up. Things take an unexpected and hilarious turn as Ju Kyung does everything she can to conceal her identity in her new school.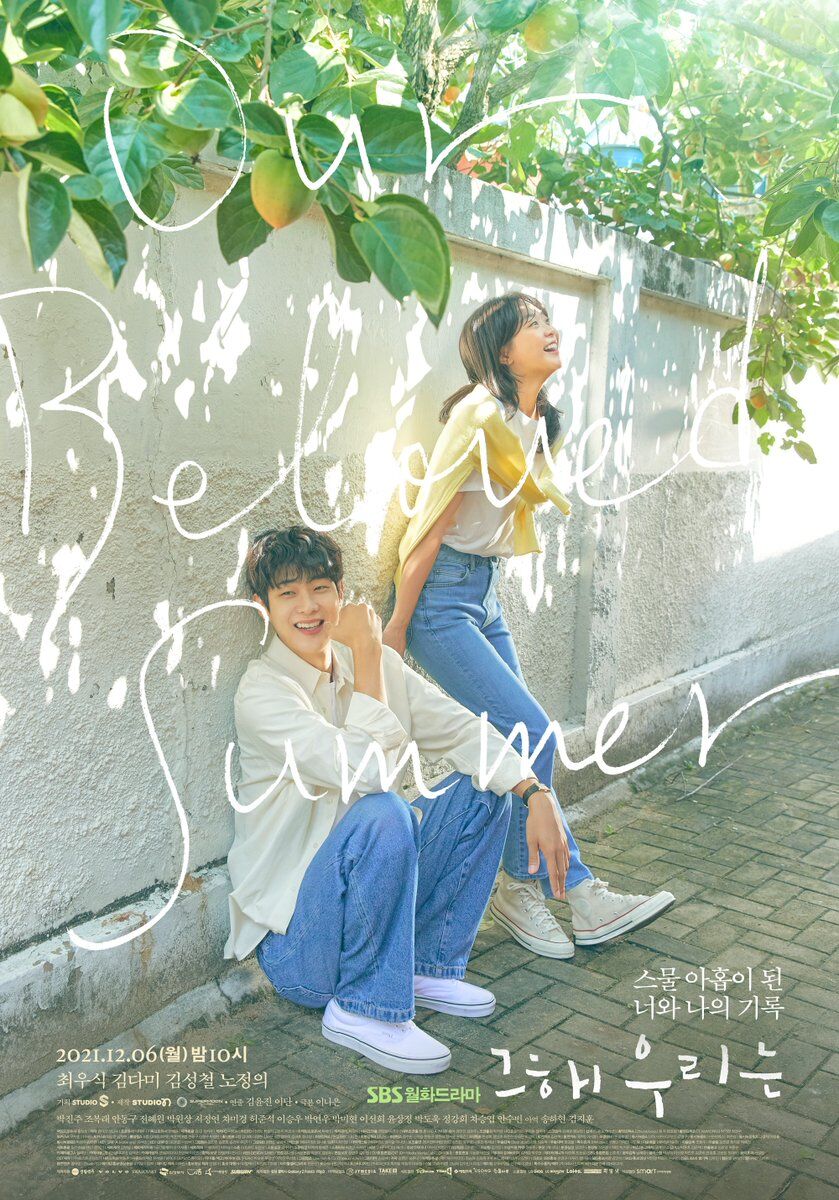 Created by:  Kim Yoon Jin
Cast: Choi Woo Sik as Choi Woong, Kim Da Mi as Gook Yeon Soo
Genre: Romantic, Comedy, Coming-of-age
A documentary film made almost a decade ago brings together a broken-up couple of years after they parted ways with a promise to never see each other again. The documentary suddenly goes viral and invites curiosities vis-a-vis the current lives of its protagonists. Ex-boyfriend Choi Woong (Choi Woo Shik) and ex-girlfriend Gook Yeon Soo (Kim Da Mi) reunite after years of their breakup to shoot a follow-up for the same. The bittersweet equation between Choi Woong and Gook Yeon Soo goes back and forth between petty fights and sincere, heartfelt confessions. It is an excellent amalgam of brilliant acting, edible aesthetics, and some exquisite art. The show received a lot of appreciation for its spectacular portrayal of character development. The beauty of 'Our Beloved Summer' lies in its subtle intricacies.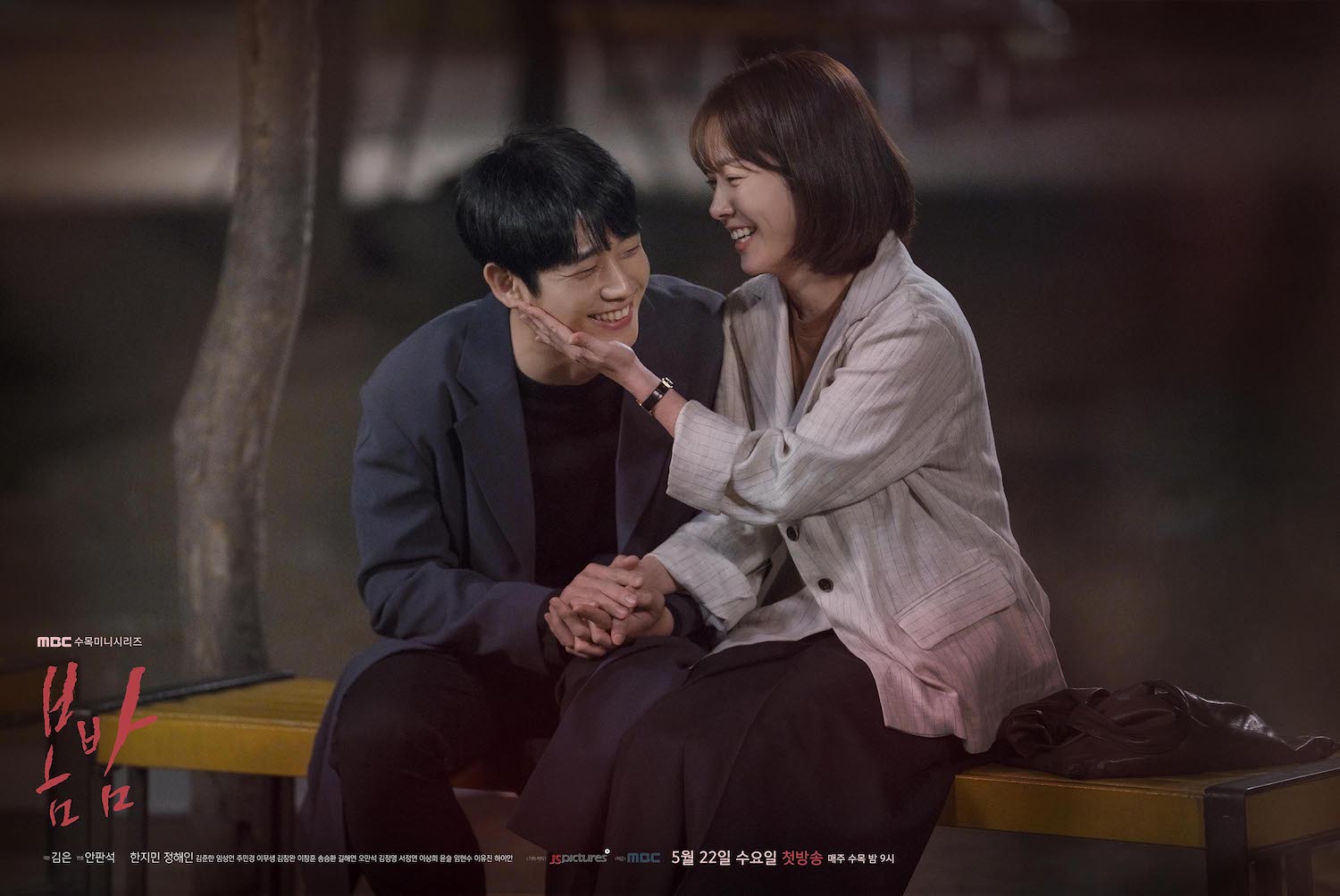 Created by: Ahn Pan Suk 
Cast: Jung Hae In as Yoo Ji Ho, Han Ji Min as Lee Jung In
Genre: Drama, Romance, Melodrama
Lee Jeong In (Han Ji Min) is a librarian who is seeing a banker named Kwon Gi Seok (Kim Jun Han). The two are planning to get married when Jeong In runs into a single father named Yoo Ji Ho (Jung Hae In) at the latter's pharmacy. Things get complicated for an already confused Jeong In when she keeps running into Ji Ho. The trio has to make some tough decisions as they navigate their way through romance and societal pressure. 'One Spring Night' is a beautiful portrayal of a modern romance that is forced to stand tall against the conservative values of society.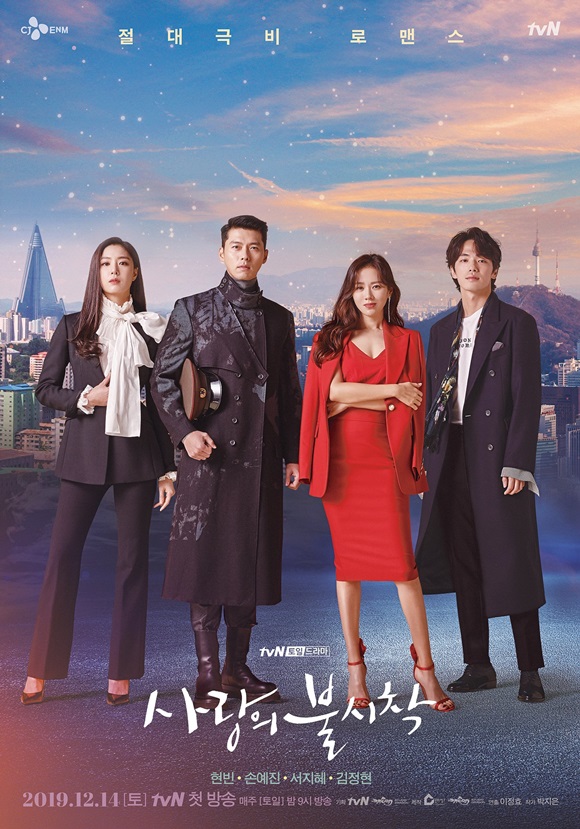 Created by: Lee Jeong Hyo
Cast: Hyun Bin as Ri Jeong Hyeok, Son Ye Jin as Yoon Se Ri
Genre: Romance, Comedy
This 2019 release is one of the most popular romantic comedy Korean dramas of all time. Yoon Se Ri (Son Ye Jin)  is a successful chaebol heiress who is the object of a fair few people's envy. Following a paragliding accident, Yoon Se Ri finds herself crash-landed in North Korea. Here, she runs into Ri Jeong Hyeok (Hyun Bin) who is a North Korean elite and is a part of North Korea's army. After much contemplation, Ri Jeong Hyeok decides to save her and keep her from being exposed. As Yoon Se Ri gets used to her life in North Korea, the two fall in love.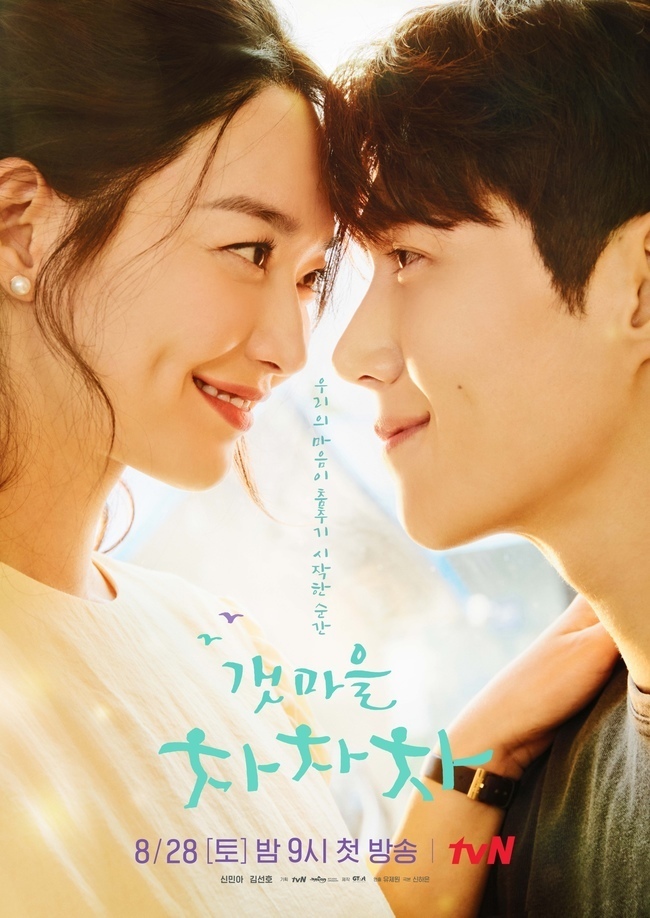 Created by: Je Won Yu
Cast: Kim Seon Ho as Hong Du Sik, Shin Min Ah as Yoon Hye Jin
Genre: Romance, Slice-of-life
This 2021 remake of Mr. Handy, Mr. Hong was a massive commercial success. 'Hometown Cha-Cha-Cha' is the story of Yoon Hye Jin, a dentist from Seoul whose life is turned upside down when she decides to uproot and permanently move to the seaside village of Gongjin. In Gongjin, she meets Du Sik who is a jack of all trades. Her initial aversion to the village is exposed when she accidentally speaks her heart out on a mic at a party. As Du Sik helps her improve her impression in front of the residents of Gongjin, the two grow fond of each other. 
Created by: Park Shin Woo
Cast: Kim Soo Hyun as Moon Gang Tae, Seo Ye Ji as Ko Moon Young
Genre: Comedy, Romance, Psychological
Ko Moon Young (Seo Ye Ji) is a famous children's writer. She is surrounded by rumors of having an antisocial personality disorder. At one of her book-reading events, she runs into Moon Gang Tae (Kim Soo Hyun), a caregiver who lives with his autistic older brother Moon Sang Tae. The brothers are constantly on a move owing to their inability to stay in one place for too long.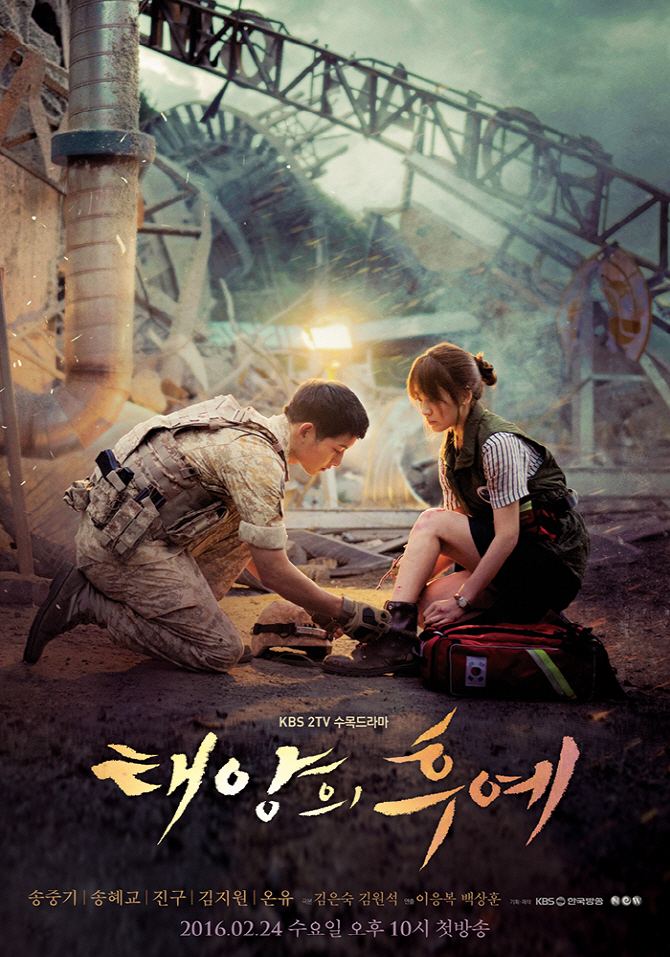 Created by: Lee Eung Bok
Cast: Song Joong Ki as Yoo Si Jin, Song Hye Kyo as Kang Mo Yeon
Genre: Romance, Action, Melodrama
Released in 2016, 'Descendants of the Sun' is one of the best romantic Korean dramas of all time. The show was a huge success and was able to get the star cast international recognition. Ever since its release, the show has been able to gain a sort of cult following. The excellent chemistry of the lead couple and the show's brilliant comic timing were some of the many factors that made the show as big a hit as it is today.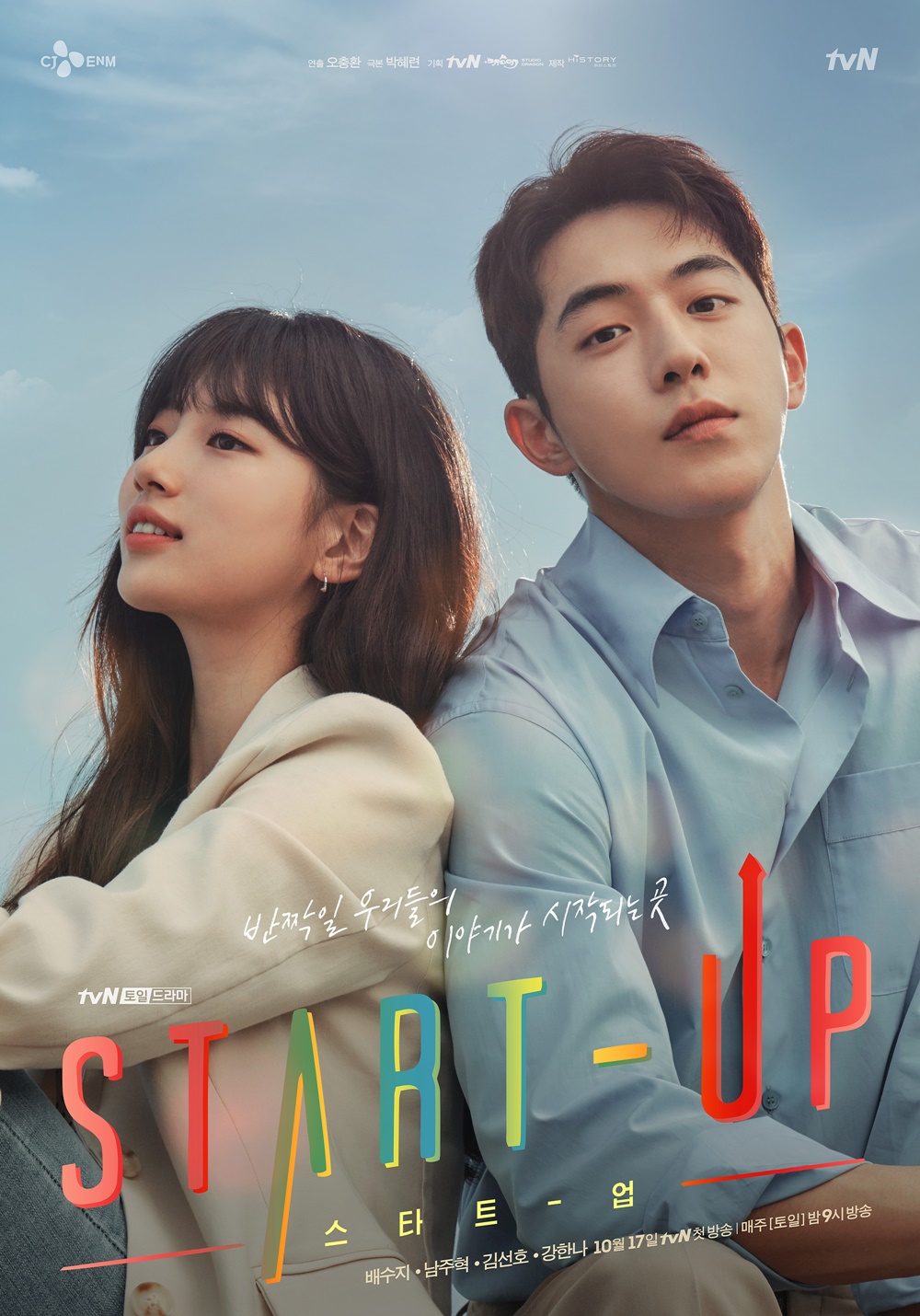 Created by:  Choong Hwan Oh
Cast: Bae Suzy as Seo Dal Mi, Nam Joo Hyuk as Nam Do San
Genre: Romance, Slice-of-life
Seo Dal mi (Bae Suzy) is an optimistic and ambitious woman who has her share of hardships that prevent her from pursuing higher education. When she finally gets a chance to pursue her dreams of entrepreneurship, she finds herself in a love triangle. Nam Do San (Nam Joo Hyuk) is the founder of Samsan Tech and a maths prodigy. Despite his intellectual gifts, he struggles to make it big in the world of tech. Han Ji Pyeong (Kim Seon Ho) is a renowned investor who has known Seo Dal Mi longer than she is aware of.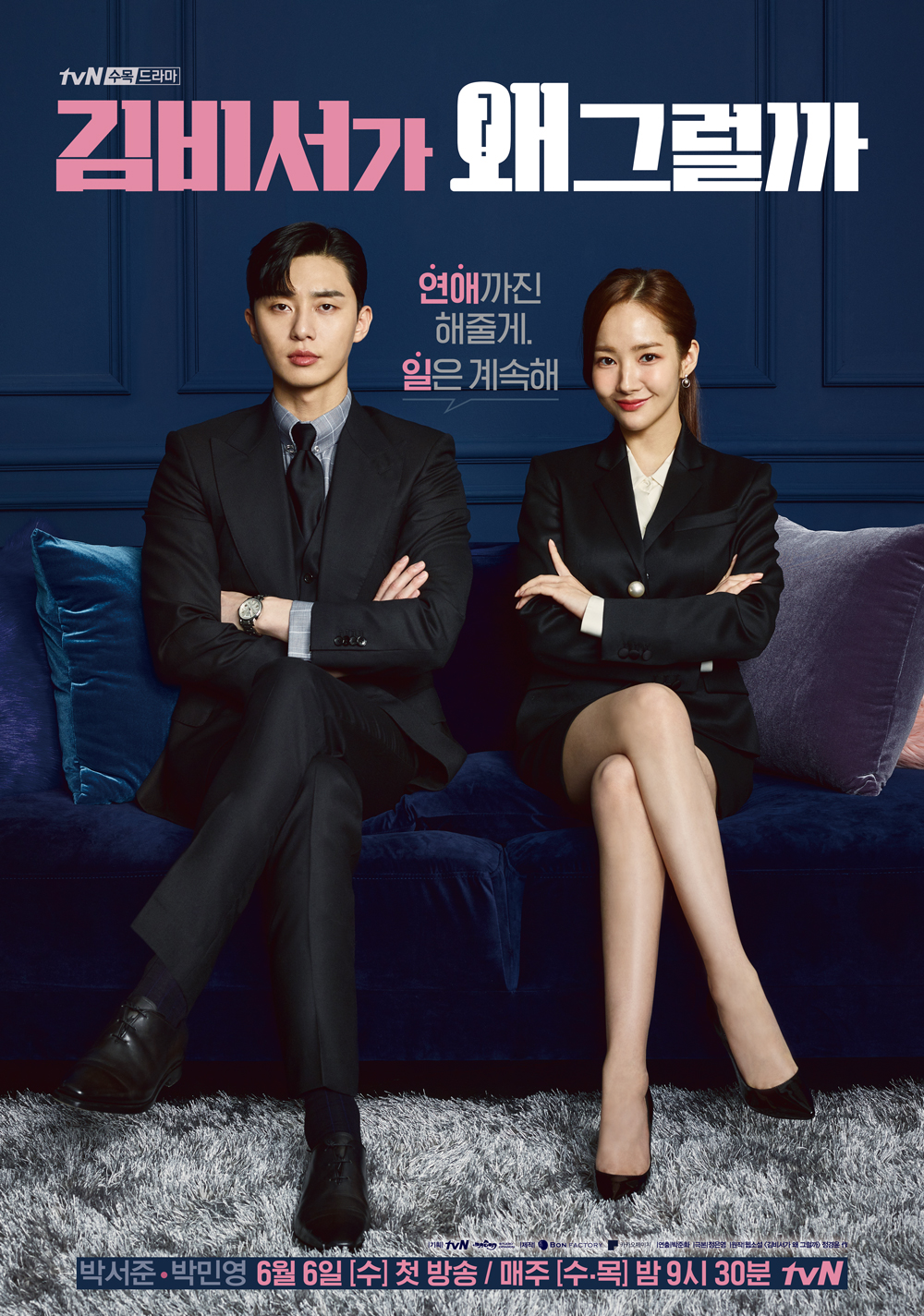 Created by: Ji Yeong Choi and Joon Hwa Park
Cast: Park Min Young as Kim Mi So, Park Seo Joon as Lee Young Joon
Genre: Comedy, Romance
Lee Young Joon (Park Seo Joon) is a boastful executive who is known for his unpredictable demands. All his peculiar commands are fulfilled in no time thanks to his extremely efficient secretary Kim Mi So (Park Min Young). Kim Mi So has been working as Young Joon's secretary for nine years when she suddenly announces her plans of resigning. The latter leaves her boss flabbergasted, who tries everything in his capacity to stop her from resigning. The show has the right proportions of everything –  humor, romance, and visuals. 
Created by: Oh Hyung Jong
Cast: Lee Sung Kyuong as Kim Bok Joo, Nam Joo Hyuk as Jung Joon Hyung
Genre: Sport, Drama, Romance
Kim Bok Joo (Lee Sung Kyung) is a weightlifter who runs into Jung Jae Yi, a doctor who works at a weight loss and instantly falls for him. Bok Joo's schoolmate Jung Joon Hyung is the younger brother of Jae Yi who, being a swimmer himself, constantly motivates Bok Joo to do better in her chosen field. Her affection for the doctor convinces Bok Joo to even lose weight which is something that is detrimental to her lifestyle as a weightlifter. The pair deals with affections and hardships in a competitive world of sports in the funniest, most peculiar ways.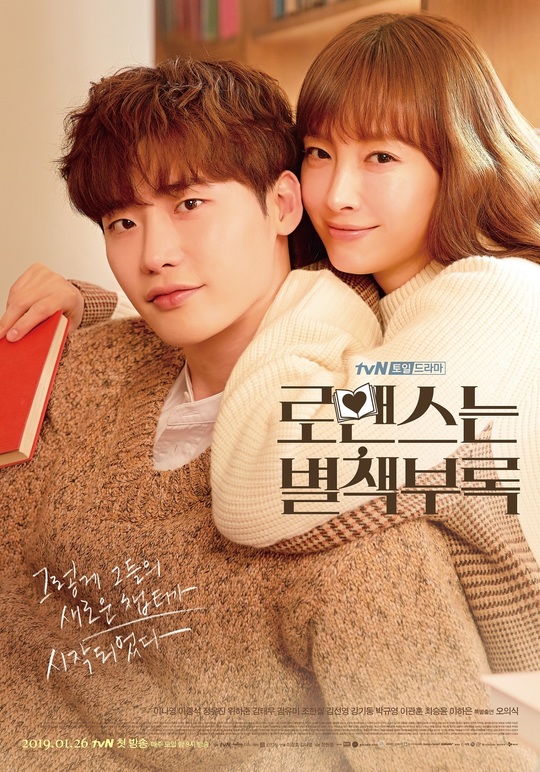 Created by: Kim Na Young and Lee Jung Hyu
Cast: Lee Na Young as Kang Dani, Lee Jong Suk as Cha Eun Ho
Genre: Romance
Cha Eun Ho (Lee Jong Suk) is a popular author who works as a chief editor at a publishing company. His childhood friend Kang Dani is a single mother who has recently separated from her husband. The friendship starts off as an arrangement where Eun Ho is responsible for fetching books for Kang Dani who is hospitalized after trying to save him from an accident. In getting different books for Dani, Eun Ho himself develops an interest in books. Their present lives get intertwined once again after years of no contact following Dani's marriage to an inconsiderate man.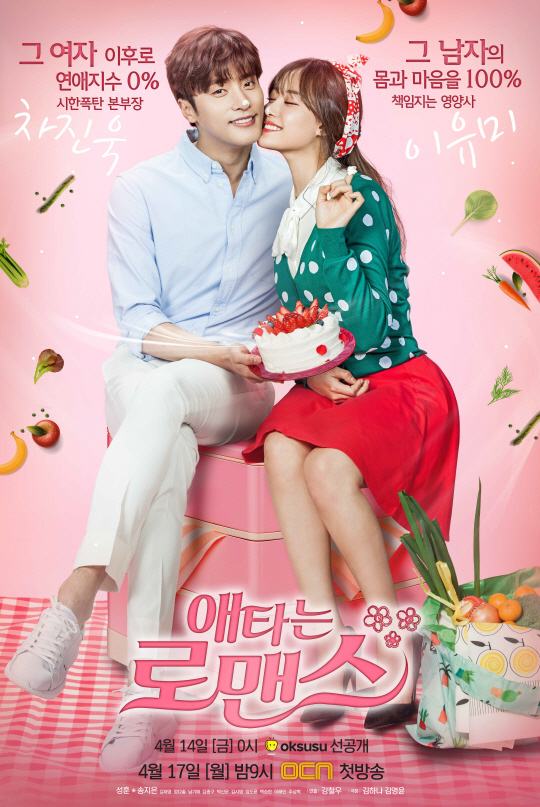 Created by: Kang Cheol Woo
Cast: Song Ji Eun as Lee Yoo Mi, Sung Hoon as Cha Jin Wook
Genre: Kang Cheol Woo
My Secret Romance is a 2017 Korean romantic drama starring Sung Hoon and Song Ji Eun. The drama starts off with Jin Wook and Yoo Mi's coincidental meeting at the wedding ceremony of the latter's mother. Their sweet encounter comes to an abrupt halt when Yoo Mi suddenly disappears. The two meet again, after three years, as boss and employee. Misunderstandings from the past crop up and lead to some hilarious conclusions and confrontations.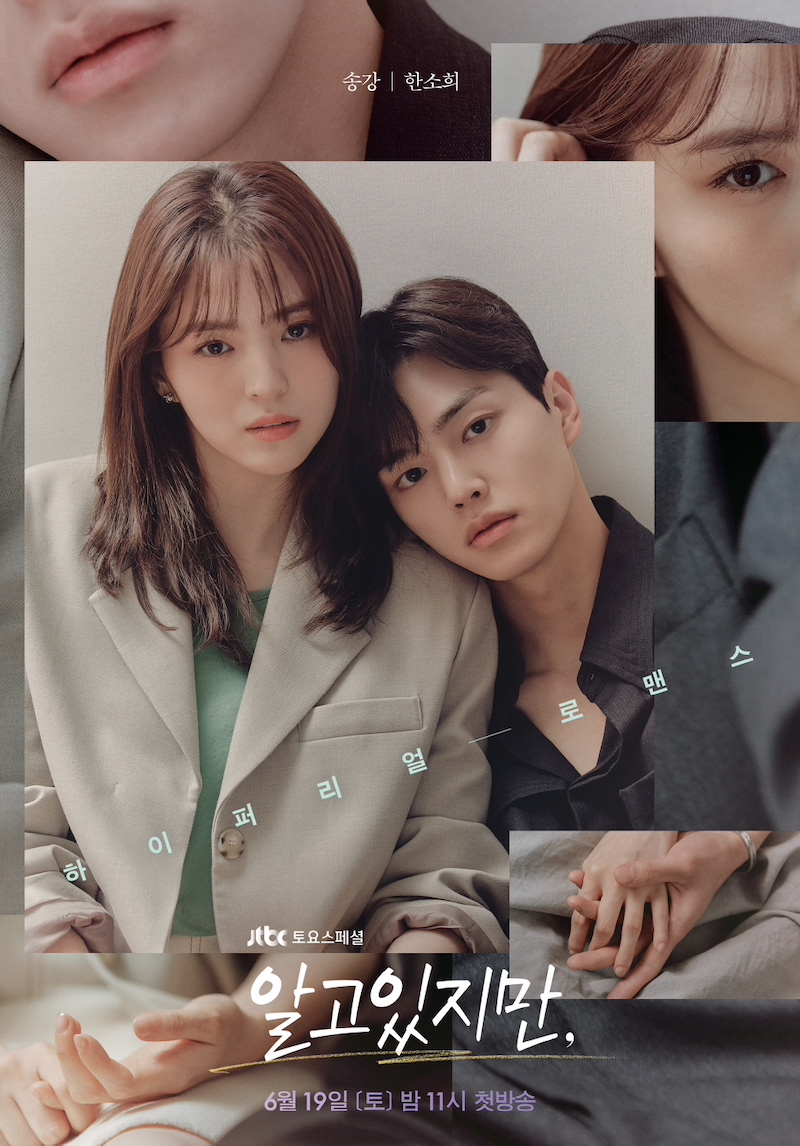 Created by: Kim Ga Ram
Cast: Han So Hee as Yoo Na Bi, Song Kang as Park Jae Eon
Genre: Romance, Life, Youth, Drama
Based on a webtoon also titled, 'Nevertheless', this 2021 release is one of the best Korean romantic dramas in terms of both romance and aesthetics. Yoo Na Bi (Han So Hee) is an art student who has decided to give up on the idea of love following her horrible experience from her last relationship. Park Jae Eon (Song Kang) is a student at the same university who is known for his looks and flirtatious tendencies and has an aversion to romance that demands commitment. The pair, both reluctant to get into a relationship, settle on a situationship-like arrangement before surrounding complexities make it hard for them to stick together.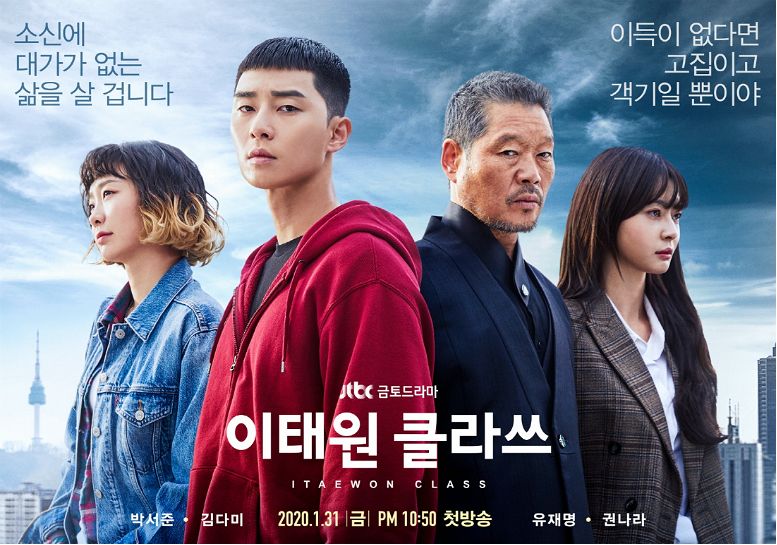 Created by: Jo Joon Hyung
Cast: Park Seo Joon as Park Sae Ro Yi, Kim Da Mi as Jo Yi Seo
Genre: Business, Romance, Life
Park Sae Ro Yi (Park Seo Joo n) is a restaurant owner in the fancy neighborhood of Itaewon who is extremely hardworking but struggles to run a successful business. Sae Ro Yi is an ex-convict who has worked his way up to achieve his dreams and plans on avenging the injustices he was subjected to as a high school student by a wealthy father-son duo. Jo Yi Seo (Kim Da Mi) is a decade younger than Sae Ro Yi and is extremely smart. She is impressed by Sae Ro Yi's diligence and principles and decides to join him on his journey of success and revenge.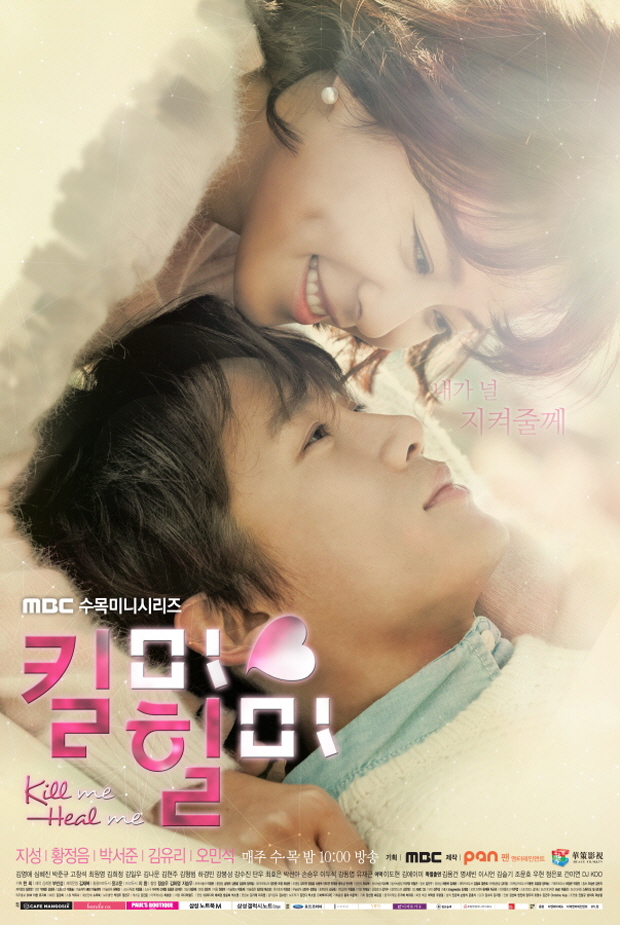 Created by: Kim Jin-man
Cast: Ji Sung as Cha Do Hyun, Hwang Jung Eum as Oh Ri Jin
Genre: Psychological, Comedy, Romance
Cha Do Hyun (Ji Sung) is a chaebol heir with a multiple personality disorder that he developed following a tragic accident in his childhood. Oh Ri Jin (Hwang Jung Eum) is a psychiatry resident who assists Cha Do Hyun in bettering his life by healing his multiple personality disorder. In trying to accomplish the latter, she exposes herself to the peculiar traits of Cha Do Hyun's various personalities.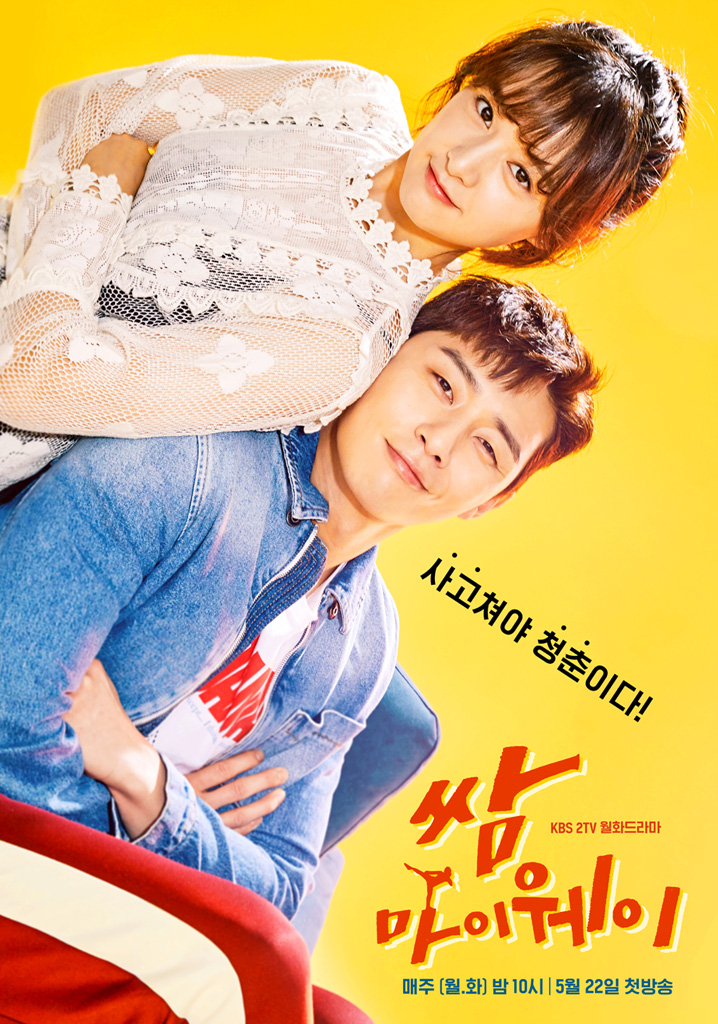 Created by: Lee Na Jeong
Cast: Park Seo Joon as Ko Dong Man, Kim Ji Won as Choi Ae Ra
Genre: Comedy, Romance
Four individuals with negligible resources and big dreams navigate their way through life in a big city. Ko Dong Man (Park Seo Joon) and Choi Ae Ra (Kim Ji Won) are childhood friends who find themselves in an infant romantic equation as they struggle to achieve their respective goals and stick to each other.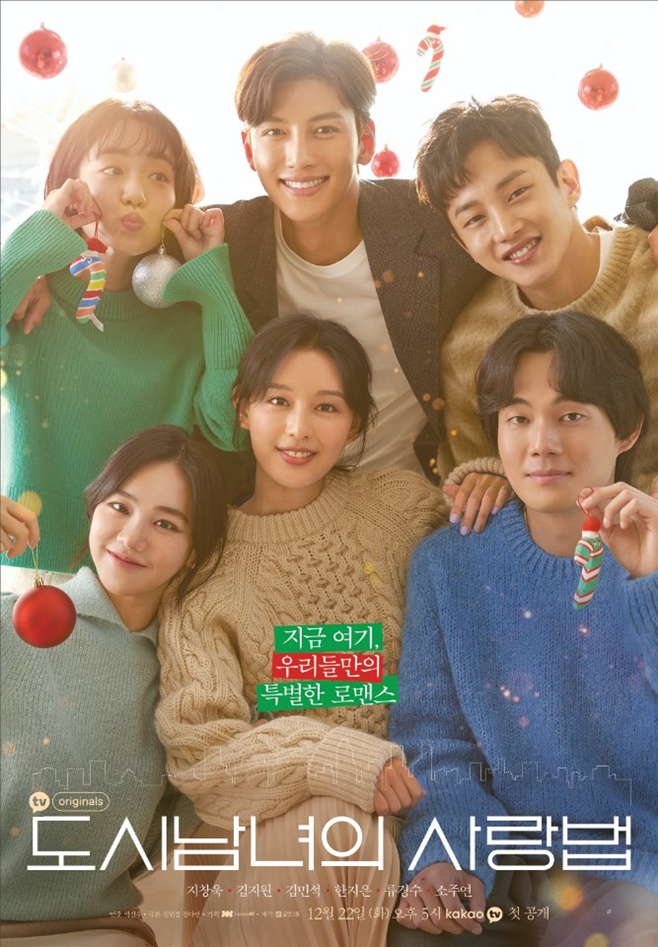 Created by: Park Shin Woo
Cast: Ji Chang Wook as Park Jae Won, Kim Ji Won as Lee Eun Oh
Genre: Drama, Romance
The show progresses in the form of an interview where people present their respective sides of their romantic adventures. Park Jae Won (Ji Chang Wook) is an architect who is diligent and honest. He keeps thinking of a woman named Yoon Seon A (Kim Ji Won) whom he met on a beach trip a few years ago. Seon A mysteriously disappears from the vacation and is nowhere to be found until one day when she shows up as Lee Eun Oh, a freelance marketer. Her personality is completely different from what Park Jae Won is used to.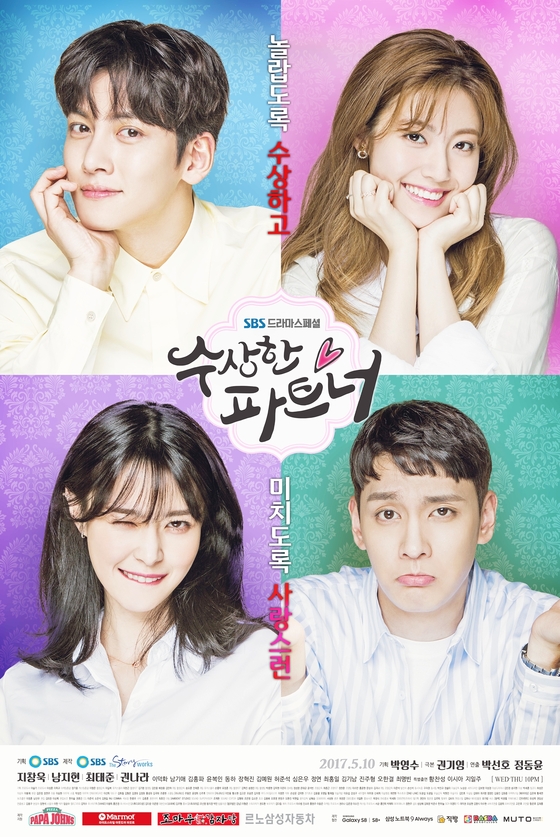 Created by: Park Sun Ho
Cast: Ji Chang Wook as Noh Ji Wook, Eun Bong Hee as Nam Ji Hyun
Genre: Thriller, Comedy, Law, Romance
Noh Ji Wook (Ji Chang Wook) is a prosecutor who takes it upon himself to defend Eun Bong Hee (Nam Ji Hyun) who is labeled a murder suspect when her ex-boyfriend dies a mysterious death. In trying to defend Bong Hee, Ji Wook ends up risking his own job. He eventually has to take up work as a private attorney as he can no longer fulfill his duties as a prosecutor. This legal Korean romance drama is laced with both thrill and humor and can easily be counted as one of the best Korean romance dramas of all time. 
With outstanding storylines that are backed by a spectacular star cast and impeccable direction, K-dramas are loved and appreciated across the world. Besides good direction and pretty line-ups, Korean romantic dramas also provide their audiences with high doses of aesthetics. With their minimalist aesthetic, Korean romantic dramas are able to offer a refreshing twist on mainstream dramas. Actors, sets and the overall cinematography of these dramas are so effortlessly minimal that one wonders what kind of work, if any,  might go behind creating the latter set of elements.
Stay updated with the latest Hallyu news on: Instagram, YouTube, Twitter, Facebook and Snapchat 
ALSO READ: Top 3 K-dramas from January 2023 that you need to watch: Crash Course in Romance and more
link