Annyeong, my dear gentle K-drama lovers! As you might have already guessed, I really like watching Korean dramas and I don't see any reason why I should stop watching these absolute cinematic masterpieces, to be honest. I mean, it's a no-brainer that K-dramas are in trend right now and the reason is that it has unique storylines, dramatic twists, a talented cast, drool-worthy male leads, gorgeous and inspiring female leads, mesmerising OSTs, and much more. All the K-dramas which were released in the year 2021 were literally out-of-this-world but I am here to discuss the dramas that graced our screen in the first half of 2o22 and let me tell you one thing, most of them were mind-blowing and the list includes popular dramas like Business Proposal, Twenty Five Twenty One, Tomorrow, Our Blues, and more. And I firmly believe that you shouldn't miss any of these Korean dramas, that's why I have decided to help you by listing down all the best Korean dramas of 2022, so far.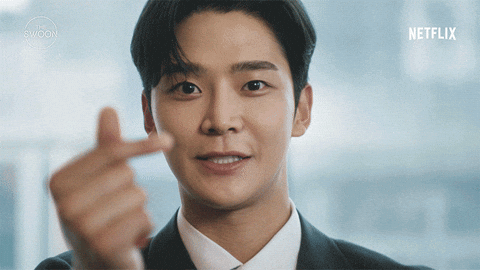 Here Are The 11 Best K-Dramas Of 2022 That You Shouldn't Miss
1. Business Proposal (Netflix)
If we are talking about the best and most popular Korean drama of 2022, we have to mention Business Proposal. Based on a webtoon of the same name by HaeHwa and Narak, the story of this Korean drama starring Kim Se-Jeong, Ahn Hyo-seop, Kim Min-kyu and Seol In-ah revolves around Shin Ha-ri (Kim Sejeong), who accepts to go on a blind date in a place of her best friend but soon realises that her date is actually her handsome boss – CEO Kang Tae-moo.
If you like office romance, female friendship, drool-worthy couples, and light-hearted K-dramas, then Business Proposal is perfect for you.
2. Twenty Five Twenty One (Netflix)
Twenty Five Twenty One starring Kim Tae-ri, Naam Joo-hyuk, Bona, Choi Hyun-Wook, and Lee Joo-myung follows the story of Naa He-do, a teen fencer who wants to prove to herself and others that she can reach her full potential but faces many difficulties due to the 1997 Asian financial crisis but soon, she embarks on a new journey that changes her life completely. But please, don't ask us anything about Kim Min-chae's father.
If you like 90s vibe, sports, young-adult romance, and adorable friendship, then you should definitely watch Twenty Five Twenty One but only if you can handle sad endings, you know if you know!
3. Tomorrow (Netflix)
Directed by Kim Tae-Yoon and Sung Chi-wook, Tomorrow is a supernatural fantasy Korean drama that revolves around a group of Grim Reapers – Koo Ryeon (Kim Hee-sun), Choi Joon-woong (Rowoon), and Lim Ryung-gu (Yoon Ji-on) who are entrusted with the task of saving human beings. This K-drama, which is based on a webtoon, quite sensibly depicts the difficult lives of people who are struggling with mental health issues.
If you are a fan of fantasy drama with great messages, then you should definitely watch Tomorrow as soon as possible.
4. Juvenile Justice (Netflix)
Juvenile Justice revolves around the cold and strict judge Eun-Seok (Kim Hye-Soo), she strives to get the criminals the maximum punishment possible. However, things become complicated when she gets appointed to a juvenile court, much to her dismay.
If you like courtroom dramas, thrillers and hard-hatting stories, then you should go for Juvenile Justice.
5. Thirty-Nine (Netflix)
Thirty-Nine portrays the lives of three best friends, Cha Mi-Jo (Son Ye-Jin), Jeong Chan Young (Jeon Mi-do), and Jang Joo Hee (Kim Ji-Hyun), who always support each other as they face the ups and downs of life together but things become complicated when they are on the verge of turning forty.
If you are a fan of fan slice-of-life K-dramas and prioritise friendship over everything, then go watch Thirty-Nine right now.
6. Our Blues (Netflix)
Our Blues stars Lee Byung-hun as Lee Dong-seok, Shin Min-a as Min Seon-ah, Cha Seung-won as Choi Han-soo, Uhm Jung-hwa as Go Mi-ran, Lee Jung-eun as Jeong Eun-hee, Han Ji-min as Lee Young-ok, and Kim Woo-bin as Park Jeong-joon, amongst others. The slice-of-life K-drama follows the intertwining stories of various individuals living on Jeju Island.
If you want to watch omnibus-style K-dramas which are full of beautiful and heartwarming stories and a large cast, then Our Blues is worth watching for sure and I am pretty sure that it will not disappoint you at all.
7. My Liberation Notes (Netflix)
Set in a fictional village of Sanpo, My Liberation Notes is a slice-of-life drama that tells the story of three siblings – Yeom Chang-Hee (Lee Min-Ki), Yoo  Mi-Jeong (Kim Ji-Won), Yeom Gi-Jeong (Lee El) and a mysterious man named Mr. Goo (Son Seok-koo) who suddenly moves into their neighbourhood and Mi Jeong decides to approach him.
If you are a fan of realistic K-dramas and you want to hear some inspiring and hard-hitting words, then My Liberation Notes is for you.
8. All Of Us Are Dead (Netflix)
To state that All Of Us Are Dead starring newcomers – Cho Yi-hyun, Chan-Young Yoon, Park Ji-hoo, and Park Solomon reached the fame and success of Squid Game is to state the obvious. Based on the webtoon Now At Our School by Joo Dong-Geun, the story revolves around high-school students who are trapped in their school and are trying to escape a zombie apocalypse that started due to a science experiment.
If you like teen dramas, zombies, strong yet irritating villains, badass characters, and cliffhanger endings, then All Of Us Are Dead is perfect for you.
10. Bloody Heart (Disney+ Hotstar)
Directed by Yoo Young-Eun, Bloody Heart or Red Single Heart is a fictional historical K-drama that revolves around Lee Tae (Lee Joon), the monarch who has to abandon his love in order to achieve his goals and Yoo Jung (Kang Han-Na), who has to become the queen to survive.
If you are someone who wants to explore the world of saeguk/historical K-dramas, you should pick Bloody Heart for sure.
11. Love All Play (Disney+ Hotstar)
Love All Play or Going to You at a Speed of 493km is one of the most heartwarming K-drama of 2022, to be honest. A cute romance emerges when Park Tae Yang (Park Ju Hyun), a talented badminton player who got entangled in a fake bribing scandal meets Park Tae Joon (Chae Jong Hyeop), who plays badminton just because of his family business and start practising together. Soo, they both become each other's strengths.
If you want to know anything and everything about teenage love, Love All Play should be your go-to K-drama.
Happy K-drama viewing!
Let us know your favourite K-dramas of 2022, so far.
7 Historical K-Dramas You Can Watch If You Want To Explore The Korean Period Dramas Genre

link