One of 2022's most loved Netflix K-dramas was Business Proposal. The webtoon-based storyline centered on a boss-employee romance with undeniable affection and attraction. In Business Proposal, actors Ahn Hyo-seop and Kim Se-jeong were praised for their undeniable sizzling chemistry. But recently, fans have speculated the two leading actors are dating in real life.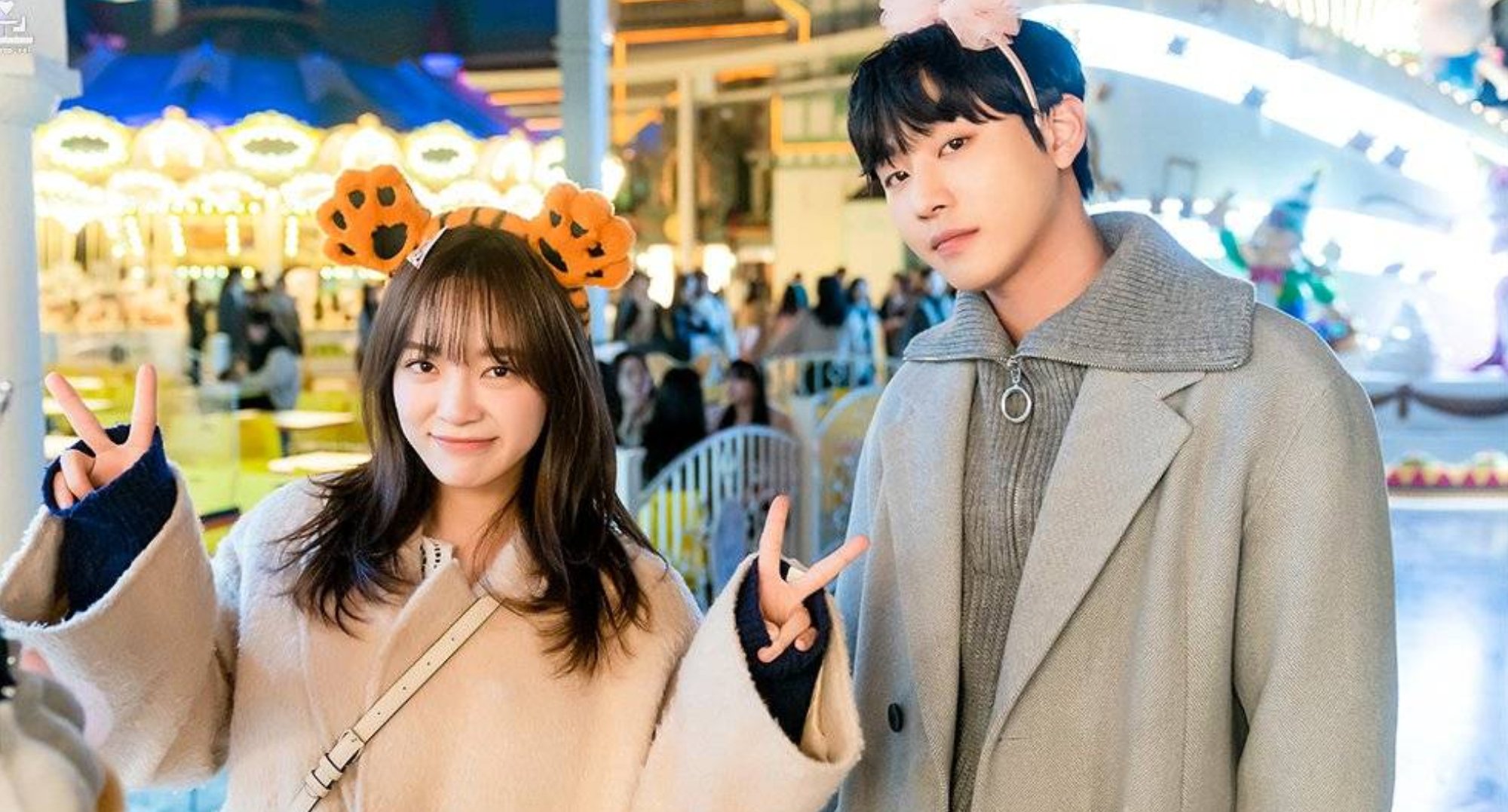 Ahn Hyo-seop and Kim Se-jeong blew fans away with their romance in 'Business Proposal'
Business Proposal skyrocketed to fame, leading it to be one of the most-watched dramas on Netflix in 2022. Fans got hooked on its trope-infested storyline of a Go Foods employee who finds herself posing as someone else and dating her boss. Shin Ha-ri (Kim) does her chaebol best friend a favor and goes on her date, pretending to be her to scare him off. But she never suspected the date to be with Kang Tae-moo (Ahn), the company's CEO.
The K-drama goes into a fun whirlwind of comedy, family drama, and developing romance. When Tae-moo soon learns the truth about Ha-ri, he cannot help but realize he has fallen in love for real. At the same time, he tries to appeal to his grandfather's wishes to get married. Business Proposal has the added forbidden romance element as Ha-ri cannot be seen dating her boss.
A significant part of Business Proposal's grand success is thanks to Ahn and Kim in the leading roles. Both actors have a good history in some of the most well-recognized K-dramas. But fans were floored by their lustful gazes, heat-raising kiss scenes, and inherent chemistry. It is no surprise the two actors are rumored to be dating.
Fans notice similar details in Ahn Hyo-seop's and Kim Se-jeon's social media posts
According to Koreaboo, fans are more convinced than ever that Business Proposal co-stars Ahn and Kim are dating. As fans know, not many Korean celebrities go public with their relationships. More often than not, they date and break up in secret. But fans have gathered enough evidence to suspect the actors are dating.
Some details are minor but have spoken volumes. Ahn posted on his Instagram, @imhyoseop, a photo of him promoting his ties with Dior. But his posture is similar to that of a bunny rabbit, and fans realized Kim also posted photos on her Instagram, @clean_0828, wearing bunny ears and in a similar pose.
But fans have gone above and beyond to find any morsel of evidence of them dating, like the reflections in their eyes and similar photo backgrounds. In Oct. 2022, Kim posted some photos on Instagram while on a short vacation. Fans quickly noticed the plastic lounge chairs were seemingly the same as the ones in Ahn's recent selfie on Instagram. He also captioned the photo with a bunny emoji.
The clues go even further when fans zoomed in on Ahn's eyes and noticed someone's reflection. The same occurred with another Instagram post by Kim while on vacation. In a world where Korean celebrities are private about their romances, fans take the clues as a big win.
Ahn Hyo-seop and Kim Se-jeong won the 'Best Couple' Award at the 2022 SBS Drama Awards
Ahn and Kim's passionate romance and chemistry on Business Proposal did not go unnoticed. The two actors reunited for the 2022 SBS Drama Awards, and fans were giddy seeing the two interact so sweetly. That night they won the 'Best Couple' award for their roles as Ha-ri and Tae-moo in the K-drama. They also were guest hosts for MMA 2022 awards.
Fans are eager to see if the two actors will make their relationship public or are terrific friends. In recent months, two major relationships were announced among Korean celebrities. According to Soompi, in December, Song Joong-ki announced he was dating a British actor named Katy Louise Saunders. A short while after the news, actors IU and Lee Jong-suk also made their relationship public.

link