The long-awaited Korean drama series, 'A Time Called You', is all set to arrive on Netflix. 'A Time Called You' is a romantic mystery time-travel drama and is based on the Taiwanese drama 'Someday or One Day'. A year after losing her partner in an unexpected accident, Jun Hee (Jeon Yeo been) goes on a depressing journey. One day she is abruptly taken back to 1998 when she meets Si Heon (Ahn Hyo seop), a man who looks like her late boyfriend. 'A Time Called You' is written by Choi Hyo-bi and is directed by Kim Jin-won. 
As per the drama synopsis shared on Netflix, it reads, "A grieving woman magically travels through time to 1998, where she meets a man with an uncanny resemblance to her late love." This Korean drama stars Ahn Hyo-seop and Jeon Yeo-been in the lead roles. If you are someone who is eagerly waiting for this Korean drama then check out the points given below:
1. 'A Time Called You' Official Teaser 
Netflix shared the teaser of A Time Called You and wrote, "What if you could go back in time for a special someone…?". The teaser begins with Han Jun-hee missing Gu Yeon-jun, her lover who died in an unexpected accident. While listening to a cassette tape, mysteriously delivered to her doorstep, the tape takes her back to the year 1998. She then suddenly transports in a new time period as Min Ju, a high school student living in a different time zone. Here she meets Si Heon, who looks like her late boyfriend Gu Yeon-jun.
2. Poster Of 'A Time Called You'
A poster of the couple was released by Netflix along with the teaser. A beautiful couple can be seen happily running in the poster, but viewers' attention is drawn to a gap that runs between them as well as the slightly different background. The text above their heads, which reads "I'll know the moment I see you" and "I'd go back and meet you", raises the question of whether they are looking for one another in the same place or in different time zones, creating suspense and mystery. 
Don't miss: From Dr. Romantic 2 To Business Proposal: 5 Must-Watch Korean Dramas Of Ahn Hyo-seop
3. Cast Of 'A Time Called You'
Jeon Yeo been is playing the role of Han Jun-hee in 'A Time Called You'. 'She is popularly known for her roles in K-dramas like 'Glitch', 'Vincenzo', and 'Be Melodramatic'.
Ahn Hyo seop will be playing the role of Gu Yeon-jun, the actor is known for his roles in Korean dramas like 'A Business Proposal' and 'Abyss', Along with these two Kang Hoon and Lee Min Goo will also be seen in this Korean drama. 
Don't miss: K-Obsessed: Discover The Magical World Of Korean Dramas With Amusement Park Scenes As Star Players
4. 'A Time Called You' Release Date And Total Episodes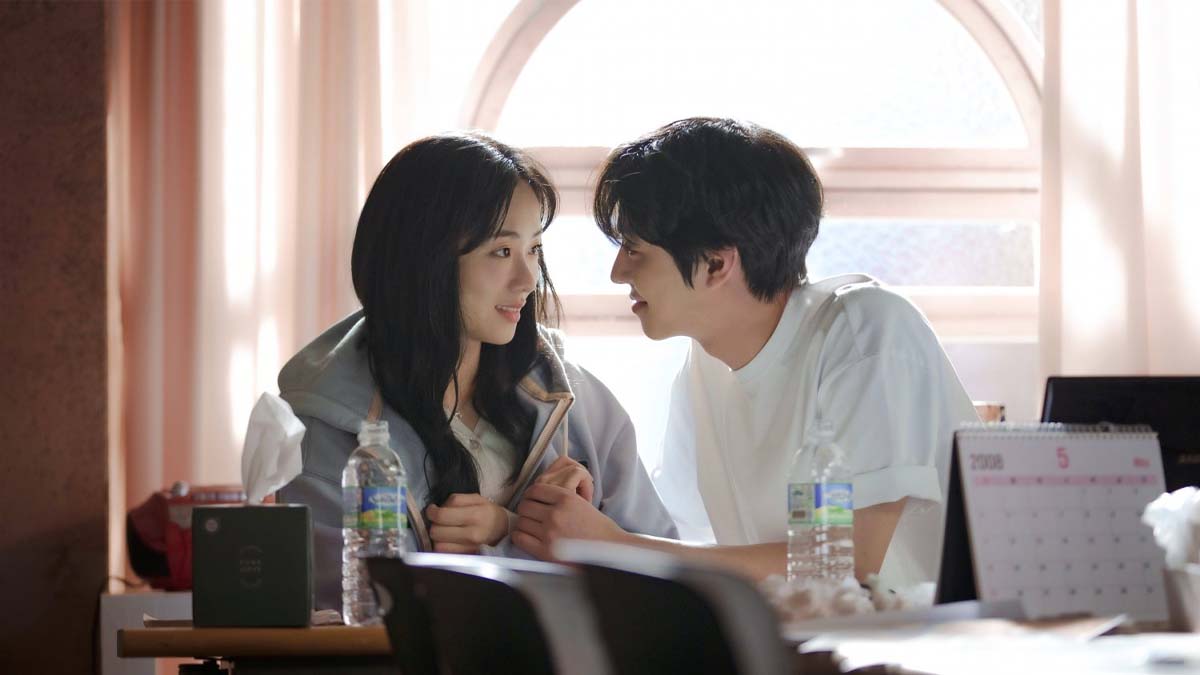 The Netflix series (Hunting Down Misogyny Ft. Netflix Thriller Dramedy 'Youa) 'A Time Called You' is all set to release on September 8, 2023. This drama will have 12 episodes. 
For more such stories, stay tuned to HerZindagi. 
Image credit: IMDb

link