"After being worked to the bone at her office job, getting introduced to her longtime crush's new girlfriend, and dealing with her family's debt hanging over her head, Hari Shin's life seems to have hit rock bottom. Luckily, her friend Youngseo has a business proposal for her: go to an arranged date in her stead and Hari will receive a hefty compensation. Things grow complicated, however, when it turns out that the other party is Hari's new CEO—and he's dead-set on marrying whoever shows up to the date!" (IZE Press)
Buy

This

Title
on Amazon by clicking on the image below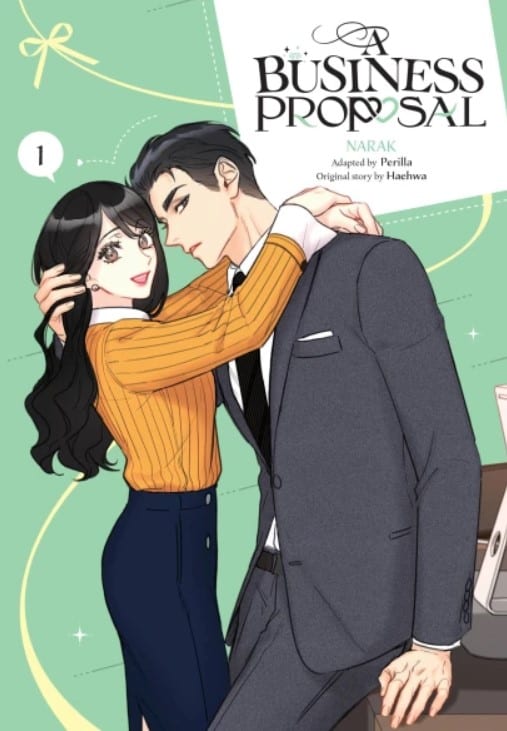 A dedicated fanbase has long revered the Korean rom-com for its sharp comedic wit combined with its ability to pack an emotional punch. Though most dominant in TV and film, this sentiment also extends to Manhwa, which has been steadily rising in popularity with the continued growth of WebToon-type releases both online and through print. Capitalizing on this trend, Ize Press (who recently published another hit manhwa turned live-action with "What's Wrong with Secretary Kim?") has set their site on Narak's "A Business Proposal" an office-driven drama heaped with those adorable beats you want from a rom-com. Furthermore, the series serves as one of the best in the genre thanks to a sharp direction and a bit of visual flair.
In particular, the comedic moments land incredibly well in every instance. Perilla and Narak, understand the timing to make every moment of discomfort and misunderstanding land. The inaugural volume leans heavily on the 'misunderstanding' that tangles four different individuals into starting relationships, often under the confusion of who the person is they are dating. Moreover, each of the characters has their own quirks/charms that play idealistically into the rom-com formula. Is it a bit overly formulaic? Certainly, and while the predictability may deter those who are looking for unique tales of love, the writing is perfectly executed to what one would desire from a Korean rom-com.
Visually, "A Business Proposal" is one of the sharper examples when looking at the digital art-focused format that features heavily in many WebToons. The attention is in the details, as even elements like fashion have a natural flow, forgoing that awkward copy/paste textured look that presents a pattern without natural folds. In addition, Narak's characters are aptly expressive, and perhaps, more importantly, immaculate in capturing the 'traditional' vision of beauty and handsomeness in the rom-com format. Add in a bright color pallet, and the visuals are a perfect complement to the story.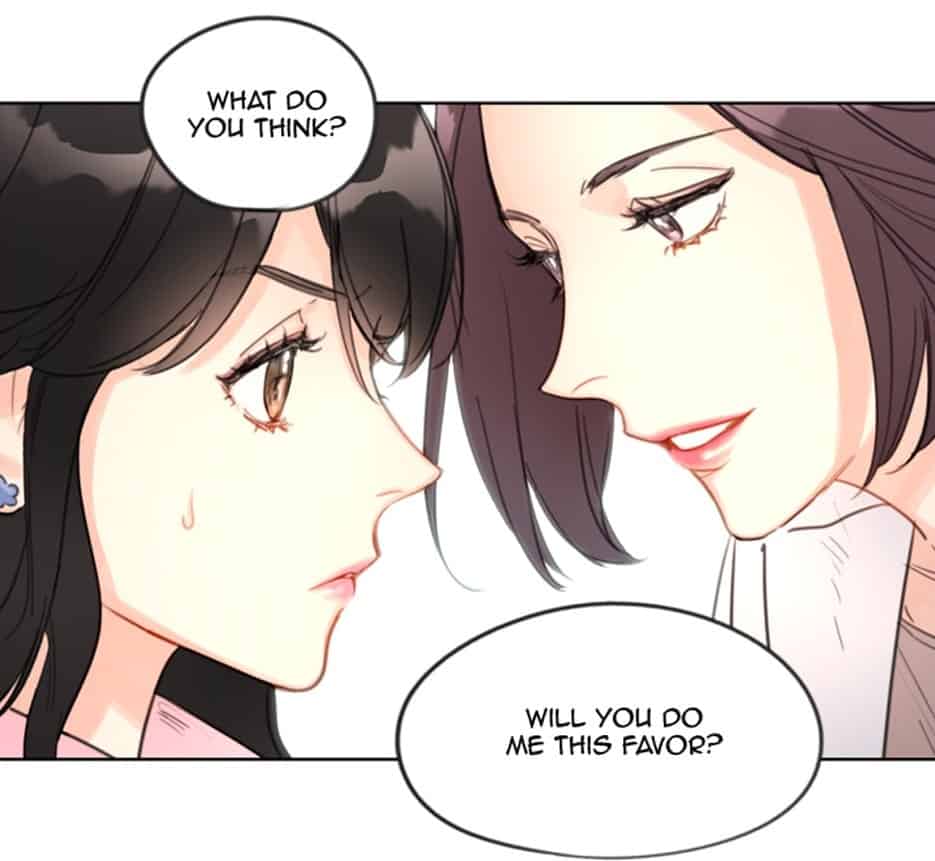 Given its proximity to "What's Wrong with Secretary Kim?", which proved to be a pretty strong entry into the world of romantic comedies, it is difficult not to draw comparisons. However "A Business Proposal" is more consistent in its delivery and shucks the power dynamics that made "Secretary Kim" a slightly uncomfortable title to fully embrace/recommend. Still, for readers who enjoyed one or the other, both titles are worth checking out, as they both complement each other and offer an enjoyable deviation into the 'office romance' sub-genre.
Having fallen for the South Korean rom-com all the back to "My Sassy Girl" in the early noughties, but not spending as much with the genre in the past decade, "A Business Proposal" manhwa was oddly nostalgic and a reminder of why the genre has garnered a dedicated fanbase. It is certainly worth checking out and can act as an ideal introduction to help bridge that gap between tv-series fans and bring them into the fold of exceptional comics!

link