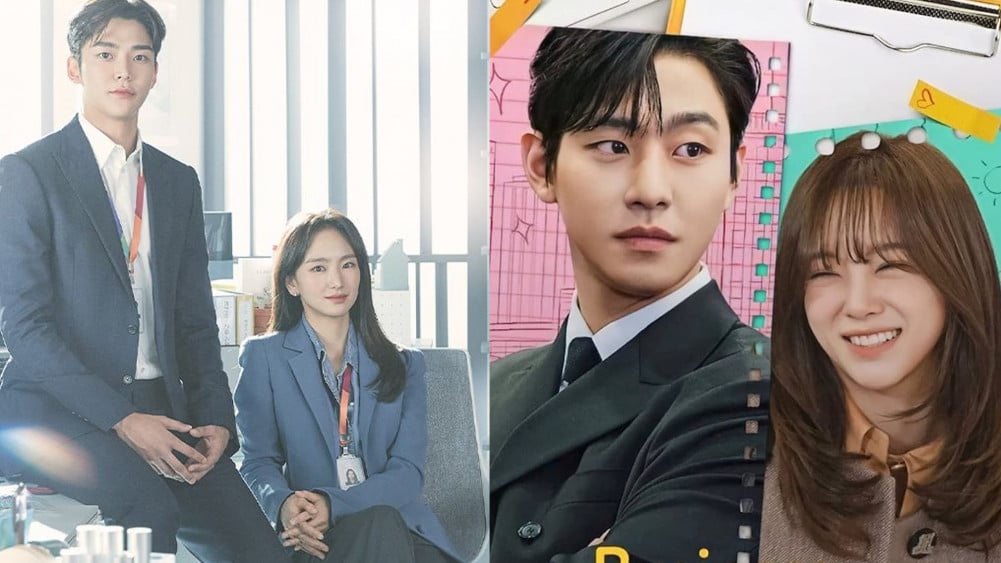 Witnessing someone falling in love is always a beautiful thing, and it's even more special when it's portrayed in a K-drama! There's something special about watching male characters fall head over heels for the one and only love of their life! So, here are eight K-dramas that feature the male lead falling in love first!
1. "The Business Proposal": Although it took him a few episodes to finally come to the realization that he's in love with Shin Hari, Kang Tae Mu was all-in from the very beginning!
2. "She Would Never Know": While it's often not perceived well when an older woman dates a younger man, that didn't stop Cha Hyun Seung from giving his all in order to win the heart of his senior associate. It's actually quite endearing to see just how protective he is of the one he loves!
3. "What's Wrong with Secretary Kim?": Love at first sight? Lee Young Joon set his eyes on the love of his life early on at a young age. After both being trapped inside a dingy abandoned home, Lee Young Joon finds himself held captive with a young little girl who later becomes his secretary!
4. "The Heirs": When a wealthy heir falls in love with a poor girl, it's bound to cause some trouble, but that doesn't stop Kim Tan from doing whatever he needs to remain close to the one he loves!
5. "Weightlifting Fairy Kim Bok Joo": It's adorable when childhood friends become lovers, especially when the male lead can't help but keep joking and poking fun as a form of adoration, and oh boy, did Jung Joon Hyung have a great time bugging the living wits out of his childhood crush Kim Bok Joo!
6. "The Greatest Love": After revealing one of Dokko Jin's secrets, Gu Ae Jung finds herself on the wrong foot with the nation's favorite star, but fear not. Although they got off to a rocky start, this only served to deepen Dokko Jin's love for Gu Ae Jung!
7. "Flower Boy Ramen Shop": What captures the heart of popular high schooler Cha Chi Soo? It's not how pretty someone is, nor how wealthy, but her charisma and her bold personality! Cha Chi Soo finds himself not being able to take his eyes off his high school teacher Yang Eun Bi!
8. "Youth of May": Nurse Myung Hee captures the heart of medical student Hee Tae when he sees how bold she is in making sure she stands up against what is unjust.
The endearing look the characters get when they realize they are falling in love with the one they will spend their life with is what makes watching these dramas so worthwhile, especially when it's the male lead who falls first for the love of his life!

link