There is your regular rom-com, and there is a K-drama rom-com. When it comes to romance, K-Dramas are simply impossible to beat—from Weightlifting Fairy to Dr. Romantic. Every K-drama fanatic will agree with me that after binge-watching some of the best shows, our standards of love and partners skyrocketed. If your friends don't understand your obsession with K-dramas, this article is for them. K-dramas make its storylines feel so authentic and natural that it just feels like a therapy session. These shows are a feast for old-school romance lovers.
Even though the story is based in South Korea, you feel connected with the character's feelings, making it extremely relatable. But if it's one thing that most people struggle to understand or feel the same way about, it's love. K-dramas spoil us with love stories that feel so healthy and beautiful on screen but are nevertheless challenging to experience in real life. In other words, most of us are used to expecting the bare minimum from our companions.
There is a big difference in the portrayal of romantic feelings and the love language in K-dramas and western shows, wherein the latter mostly focus more on situational relationships or the fast-paced, jumping-into-bed kind. K-dramas love the slow burn, chemistry build-up, and love gestures which make them extremely engaging and gives us all the butterflies in our stomachs. I mean, watching a K-drama and waiting for eight episodes to witness the characters finally kiss is always worth the wait. The writers take a good amount of time to develop the relationship between the leads which makes the romance more engaging.
Ahead, we jot down some of our favourite gestures of love portrayed in K-dramas for you:
1. Pat On The Head
There is something really soothing about nonsexual skinship–a little gesture like a head pat from your partner can make you forget your sh*tty day at work. Goblin fans have seen a lot of romantic encounters, but the sight of Kim Shin and Ji Eun-Tak making lovely eye contact while patting each other's heads makes us swoon with jealousy.
2. Over The Top Dates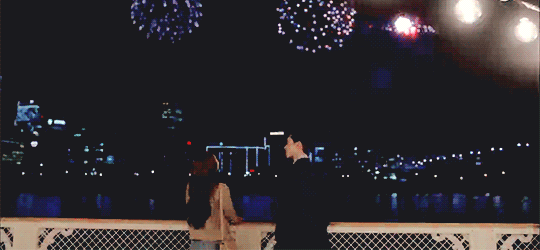 I am sorry, but none of the men I've gone on dates with can top these fictional men on planning dates. Ever imagine how it would feel when your partner books the whole amusement park just to kiss you under fireworks? You wish. This is now a major thing in K-dramas, thanks to shows like What's Wrong With Secretary Kim? and Business Proposal. Alexa, play "Sparks Fly" by Taylor Swift.
3. Words Of Affirmation
Everyone deserves a partner who loves to communicate and express their feelings. A verbal affirmation is the biggest green flag in a relationship. If you have watched Extraordinary Attorney Woo, you will know how it feels when your partner reassures you all the time and never shies away from expressing their love openly.
4. Food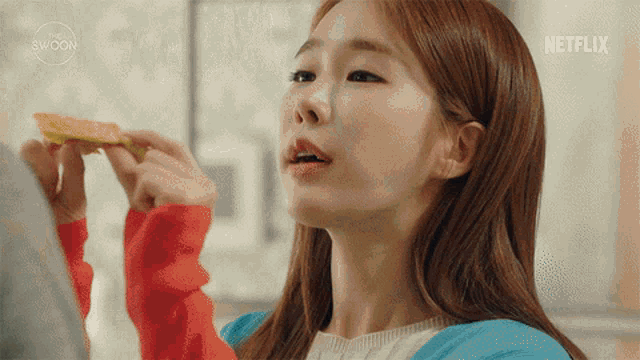 Fried chicken, kimchi, or those darn corn dogs–these food items just send us into a coma just by looking at them. What would it be like if someone enjoyed putting in the effort to prepare food for you? Heaven right! In K-dramas, the characters, especially men, love to cook for their partners, making us crave the food and the love we aren't receiving. P.S.: We aren't talking about having ramen at your partner's place.
5. Grand Declaration Of Love
My personal favourite gesture has always been the grand proposals, be it Lee Min Ho's teary-eyed confession in The King: Eternal Monarch or the Weightlifting Fairy's cute playground scene. These scenarios might be just fictional, but they leave a big impact on the viewers. There is something really magical about these K-drama proposals—the teary eyes and big hugs make us watch them on repeat all the time.
If you haven't started binge-watching K-Dramas yet, this is your sign.
Also, read 5 Male Characters From K-Dramas That Are Walking Green Flags

link